Edited by Charles Stewart (NHC Fellow, 1996–97)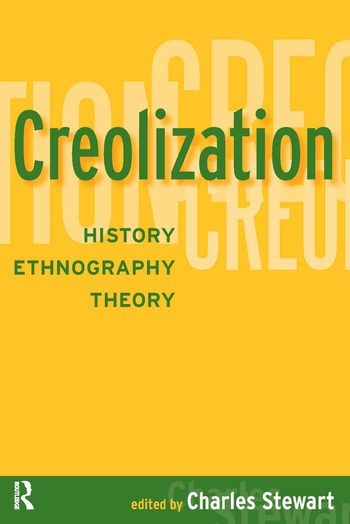 Walnut Creek, CA: Left Coast Press, 2007
From the publisher's description:
Social scientists have used the term "Creolization" to evoke cultural fusion and the emergence of new cultures across the globe. However, the term has been under-theorized and tends to be used as a simple synonym for "mixture" or "hybridity." In this volume, by contrast, renowned scholars give the term historical and theoretical specificity by examining the very different domains and circumstances in which the process takes place. Elucidating the concept in this way not only uncovers a remarkable history, it also re-opens the term for new theoretical use. It illuminates an ill-understood idea, explores how the term has operated and signified in different disciplines, times, and places, and indicates new areas of study for a dynamic and fascinating process.
Subjects
Anthropology
/
History
/
Creolization
/
Ethnography
/
Colonialism
/
---
Stewart, Charles (NHC Fellow, 1996–97), ed. Creolization: History, Ethnography, Theory. Walnut Creek, CA: Left Coast Press, 2007.