Edited by Jack M. Sasson (NHC Fellow, 1994–95), John Baines, Gary Beckman, and Karen S. Rubinson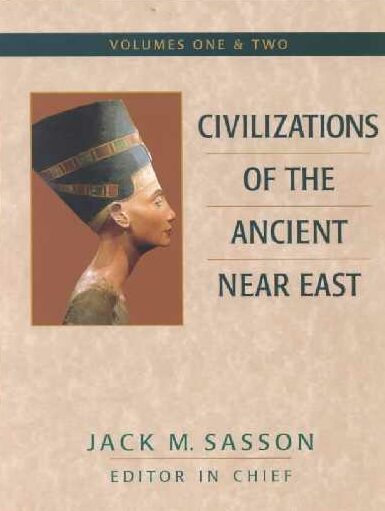 New York: Charles Scribner's Sons, 1995
From the publisher's description:
Civilizations of the Ancient Near East presents this enormously rich world from a variety of perspectives. It describes the physical world of the ancient Near East, evaulates the impact of ancient Near Eastern civilizations on succeeding cultures, and reconstructs its cultural contexts based on archaeological findings and the deciphering of documents. The set consists of 189 articles organized in eleven parts, enhanced by 46 maps and 612 photographs and line drawings.
Awards and Prizes
R. R. Hawkins Award (1995); Dartmouth Medal (1996)
Subjects
History
/
Ancient History
/
---
Sasson, Jack M. (NHC Fellow, 1994–95), ed. Civilizations of the Ancient Near East. Edited by Jack M. Sasson, John Baines, Gary Beckman, and Karen S. Rubinson. New York: Charles Scribner's Sons, 1995.