By Nigel Smith (NHC Fellow, 2007–08)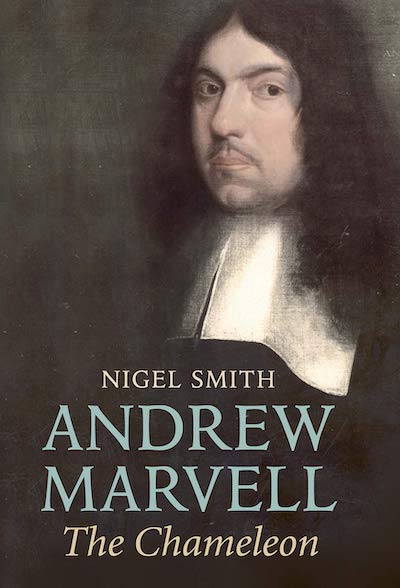 New Haven, CT: Yale University Press, 2010
From the publisher's description:
The seventeenth-century poet Andrew Marvell (1621–1678) is one of the most intriguing figures in English literature. A noted civil servant under Cromwell's Protectorate, he has been variously identified as a patriot, spy, conspirator, concealed homosexual, father to the liberal tradition, and incendiary satirical pamphleteer and freethinker. But while Marvell's poetry and prose has attracted a wide modern following, his prose is known only to specialists, and much of his personal life remains shrouded in mystery.
Nigel Smith's pivotal biography provides an unparalleled look into Marvell's life, from his early employment as a tutor and gentleman's companion to his suspicious death, reputedly a politically fueled poisoning. Drawing on exhaustive archival research, the voluminous corpus of Marvell's previously little known writing, and recent scholarship across several disciplines, Smith's portrait becomes the definitive account of this elusive life.
Subjects
Literature
/
History
/
Poets
/
Politicians
/
Authors
/
Andrew Marvell
/
---
Smith, Nigel (NHC Fellow, 2007–08). Andrew Marvell: The Chameleon. New Haven, CT: Yale University Press, 2010.