By William Craft Brumfield (NHC Fellow, 1992–93)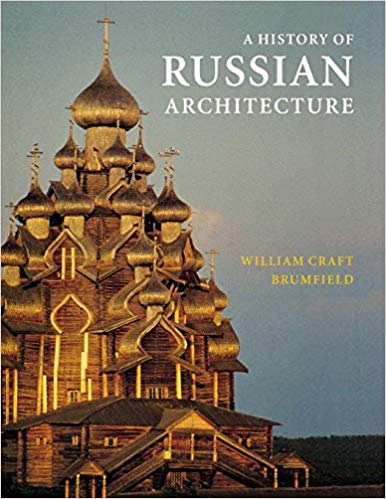 Cambridge, UK: Cambridge University Press, 1993
From the publisher's description:
Since its initial publication in 1993, A History of Russian Architecture has remained the most comprehensive study of the topic in English, a volume that defines the main components and sources for Russia's architectural traditions in their historical context, from the early medieval period to the present. This edition includes 80 new full-page color separations, many of which are published here for the first time, as well as a new Prologue and elegant photographic essay drawn from the author's research and fieldwork over the past decade in remote areas of the Russian north and Siberia.
Subject to influences from east and west, Russian architecture's distinctive approaches to building are documented in four parts of this definitive study: early medieval Rus up to the Mongol invasion in the mid-twelfth century; the revival of architecture in Novgorod and Muscovy from the fourteenth to the seventeenth centuries; Peter the Great's cultural revolution, which extended through the eighteenth and nineteenth centuries; and the advent of modern, avant-garde, and monumental Soviet architecture. Beautifully illustrated and carefully researched, A History of Russian Architecture provides an invaluable cultural history that will be of interest to scholars and general audiences alike.
Awards and Prizes
Barrington Moore Book Award (2000)
Subjects
Architecture
/
History
/
Russian History
/
---
Brumfield, William Craft (NHC Fellow, 1992–93). A History of Russian Architecture. Cambridge, UK: Cambridge University Press, 1993.