By Adam Fairclough (NHC Fellow, 1994–95)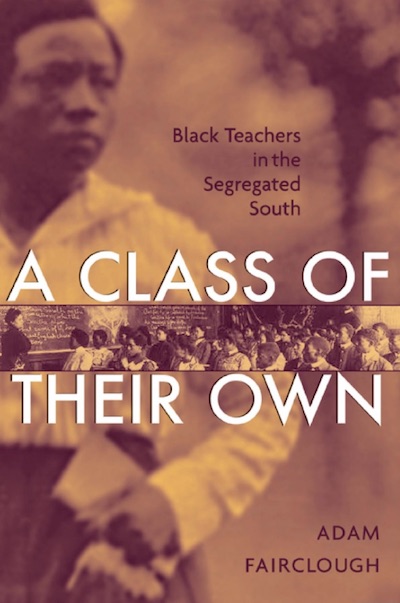 Cambridge, MA: The Belknap Press of Harvard University Press, 2007
From the publisher's description:
In this major undertaking, civil rights historian Adam Fairclough chronicles the odyssey of black teachers in the South from emancipation in 1865 to integration one hundred years later. No book until now has provided us with the full story of what African American teachers tried, achieved, and failed to do in educating the Southern black population over this critical century.
This magisterial narrative offers a bold new vision of black teachers, built from the stories of real men and women, from teachers in one-room shacks to professors in red brick universities. Fairclough explores how teachers inspired and motivated generations of children, instilling values and knowledge that nourished racial pride and a desire for equality. At the same time, he shows that they were not just educators, but also missionaries, politicians, community leaders, and racial diplomats. Black teachers had to negotiate constantly between the white authorities who held the purse strings and the black community's grassroots resistance to segregated standards and white power. Teachers were part of, but also apart from, the larger black population. Often ignored, and occasionally lambasted, by both whites and blacks, teachers were tireless foot soldiers in the long civil rights struggle.
Despite impossible odds—discrimination, neglect, sometimes violence—black teachers engaged in a persistent and ultimately heroic struggle to make education a means of liberation. A Class of Their Own is indispensable for understanding how blacks and whites interacted and coexisted after the abolition of slavery, and how black communities developed and coped with the challenges of freedom and oppression.
Subjects
History
/
Education Studies
/
African American History
/
American South
/
Teachers
/
Racial Segregation
/
American Civil Rights Movement
/
---
Fairclough, Adam (NHC Fellow, 1994–95). A Class of Their Own: Black Teachers in the Segregated South. Cambridge, MA: The Belknap Press of Harvard University Press, 2007.