Water in the Lumbee World: Environmental Justice, Indigenous Rights, and the Transformation of Home
Benjamin N. Duke Fellowship of the Research Triangle Foundation; Donnelley Family Fellowship, 2020-21
Professor and University Faculty Scholar, North Carolina State University
Return to All Fellows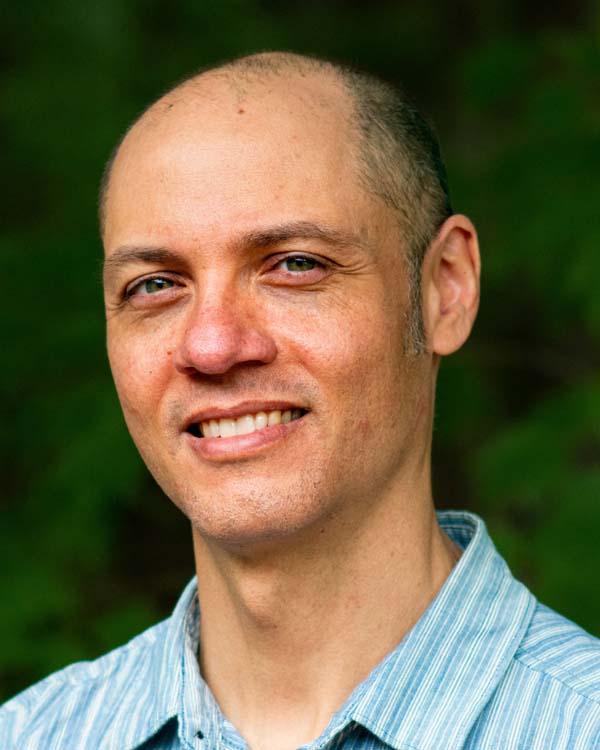 Ryan E. Emanuel is a professor in the Department of Forestry and Environmental Resources at North Carolina State University, where he is also an Alumni Distinguished Graduate Professor and University Faculty Scholar. Emanuel is an interdisciplinary environmental scientist who was trained to study water and ecosystems in an era of rapid global change. His research has broadened to incorporate human dimensions of the environment, including historical and present-day connections between Indigenous peoples and their territories in and around North Carolina. Emanuel's current project merges western scholarship in environmental science, public policy, and history with Indigenous knowledges to tell the stories of water in the Lumbee world.
Emanuel is a citizen of the Lumbee Tribe. He works closely with Native American communities and institutions on research and outreach related to environmental justice, Indigenous rights, and broadening participation of Native Americans in higher education. Emanuel has received awards for this work from the North Carolina Environmental Justice Network, the United Tribes of North Carolina, and the American Indian Science and Engineering Society. He serves on the North Carolina Commission of Indian Affairs' environmental justice committee, and he previously served on North Carolina's statewide advisory council on Indigenous education. Emanuel holds a PhD and MS from the University of Virginia and a BS from Duke University.
Selected Publications
Emanuel, Ryan E. and David E. Wilkins. "Breaching Barriers: The Fight for Indigenous Participation in Water Governance." Water 12 no. 8 (July 25, 2020): 2113.
Emanuel, Ryan E. "Water in the Lumbee World: A River and its People in a Time of Change." Environmental History 24, no. 1 (Spring 2019): 25-51.
Emanuel, Ryan E. "Climate Change in the Lumbee River Watershed and Potential Impacts on the Lumbee Tribe of North Carolina." Journal of Contemporary Water Research & Education 163, no. 1 (April 2018): 79-93.
Emanuel, Ryan E. "Flawed Environmental Justice Analyses." Science 357, no. 6348 (July 21, 2017): 260.
Emanuel, Ryan E., Anna G. Hazen, Brian L. McGlynn, and Kelsey G. Jencso. "Vegetation and Topographic Influences on the Connectivity of Shallow Groundwater between Hillslopes and Streams." Ecohydrology 7, no. 2 (April 2014): 887-95.
Emanuel, Ryan E., Diego A. Riveros-Iregui, Brian L. McGlynn, and Howard E. Epstein. "On the Spatial Heterogeneity of Net Ecosystem Productivity in Complex Landscapes." Ecosphere 2, no. 7 (July 2011): 1-13.