Nancy Tomes (NHC Fellow, 1999–00; 2022–23)
Project Title, 2022–23
A History of the Modern Infodemic
Archie K. Davis Fellowship, NEH Fellowship, 2022–23
Distinguished Professor of History, Stony Brook University, Stony Brook University
Project Title, 1999–00
Making the Modern Health Consumer
Stony Brook University
Email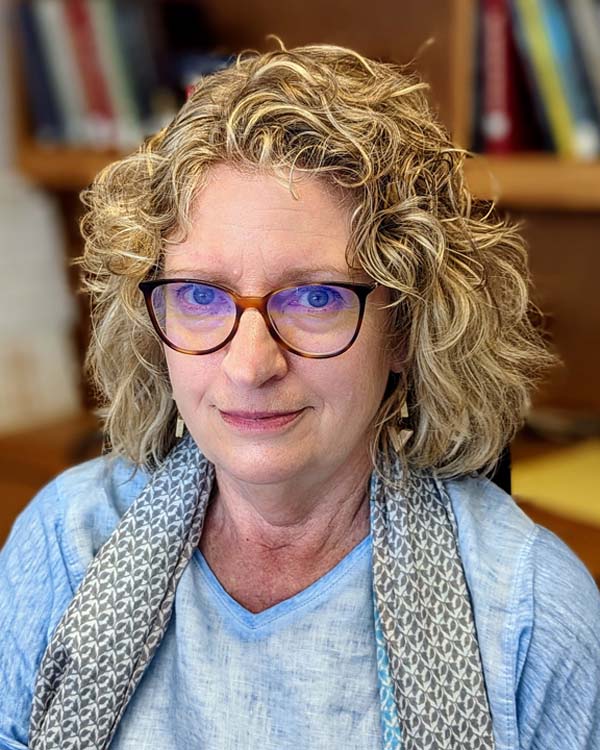 Nancy Tomes is SUNY Distinguished Professor in the Department of History at Stony Brook University. After earning her PhD in history from the University of Pennsylvania in 1978, she joined the history department at Stony Brook University; in 2015, she was promoted to the rank of distinguished professor. Along with many articles and several edited collections, Tomes has authored four books: A Generous Confidence: Thomas Story Kirkbride and the Art of Asylum Keeping (Cambridge University, 1984; reissued University of Pennsylvania, 1994 and 2015); Madness in America: Cultural and Medical Perceptions of Mental Illness Before 1914, with Lynn Gamwell (Cornell, 1995); The Gospel of Germs: Men, Women and the Microbe in American Life (Harvard, 1998), winner of both the American Association for the History of Medicine's Welch Medal and the History of Science Society's Davis Prize; and Remaking the American Patient: How Madison Avenue and Modern Medicine Turned Patients into Consumers (UNC Press, 2016), winner of the 2017 Bancroft Prize. In 2011, the American Public Health Association gave her the Arthur Viseltear Award for her "distinguished body of scholarship in the history of public health."
Selected Publications
Tomes, Nancy. "Behavioural and Cultural Insights: Understanding the Historical Background to the COVID-19 Infodemic." WHO Health Evidence Network (HEN) Evidence Synthesis Report 76 (2022). Forthcoming.
Tomes, Nancy. "'Not Just for Doctors Anymore': How the Merck Manual Became a Consumer Health 'Bible'." Bulletin of the History of Medicine 95, no. 1 (Spring 2021): 1-23.
Tomes, Nancy. Remaking the American Patient: How Madison Avenue and Modern Medicine Turned Patients into Consumers. Chapel Hill: The University of North Carolina Press, 2016.
Tomes, Nancy. "'Destroyer and Teacher': Managing the Masses during the 1918-1919 Influenza Pandemic." Public Health Reports 125 supplement 3 (2010): 48-62.
Tomes, Nancy. The Gospel of Germs: Men, Women and the Microbe in American Life. Cambridge, MA: Harvard University Press, 1998.
Fellowship Work Summary, 1999–2000
Nancy Tomes drafted the introduction and six chapters of her book, Making the Modern Health Consumer. She wrote a number of articles including: "The Making of a Germ Panic, Then and Now," which appeared in American Journal of Public Health 90 (February 2000); "Making the Modern Health Consumer," and "Beyond the 'Two Psychiatries': Jack Pressman's Last Resort and the History of Twentieth-Century American Psychiatry," both for the Bulletin of the History of Medicine; "We Die Differently Now: Popular Perceptions of the Mortality Transition in the Interwar United States," commissioned for the Milbank Memorial Fund centennial volume, Health in America: The Past One Hundred Years, edited by Judith Sealander and Daniel M. Fox; "Dread Disease As Cultural Commodity," scheduled to appear in Encountering Microbes, a special issue of American Literary History, which she is co-editing; "The United States of Good Health: Medicine and Health Care in Twentieth-Century America," commissioned by the Journal of American History; and "Madison Avenue Medicine" for the Center's journal, Ideas 7, no. 1 (2000).
Return to current fellows