page
Art & Soul: Interdisciplinary Approaches to Teaching Black Music and Art in the Humanities Classroom
Teaching African American Studies Summer Institute
July 8–12, 2024 at the National Humanities Center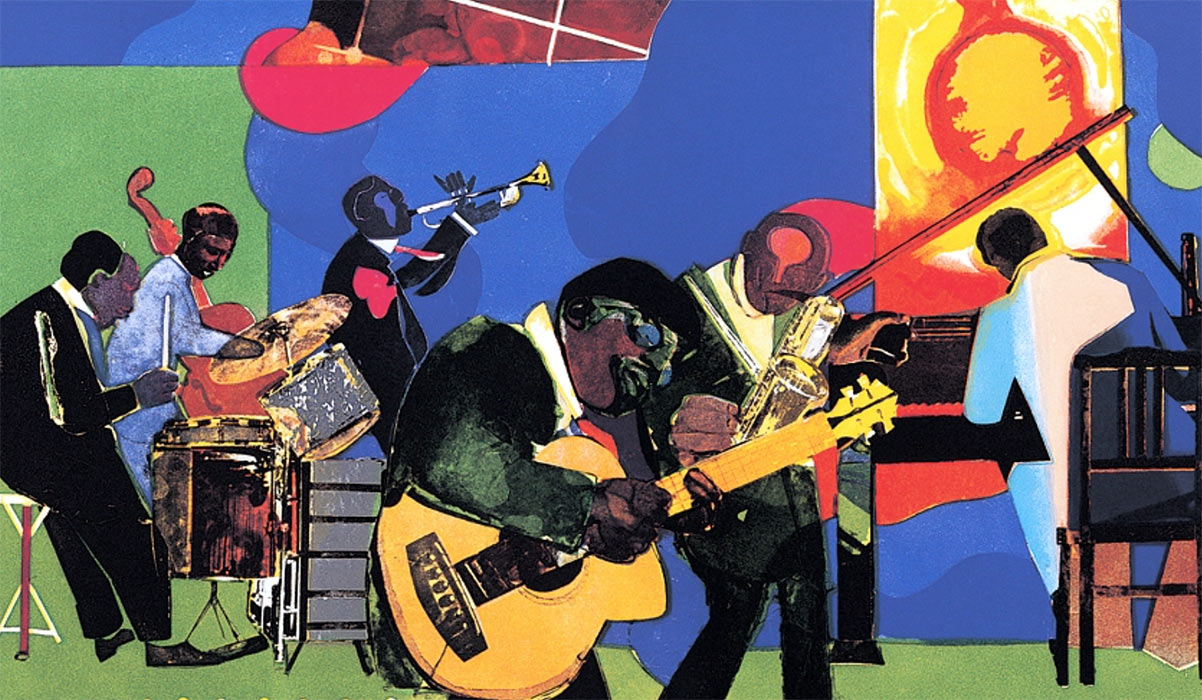 Whether through work, worship, advocacy, or celebration, Black music and art have played a vital role in the formation of American identity.  Centuries-long movements for emancipation, civil rights, and equality were masterfully chronicled by Black musicians and artists whose contributions were incorporated into the greater narrative of the American experience. Centering the works of Black musicians and artisans in the humanities classroom helps students more fully grasp the indispensability of the African American voice to our national history.
In partnership with the Ruth J. Simmons Center for Race and Justice at Prairie View A&M University, the National Humanities Center is proud to host the 2024 Teaching African American Studies Summer Institute, "Art & Soul: Interdisciplinary Approaches to Teaching Black Music and Art in the Humanities Classroom." Conceived as a pedagogical response to persistent, race-based inequities, this institute is the last in a three-year collaboration. Open to all K–12 educators, this institute will provide an immersive, hands-on learning experience to better understand the approaches and the historical perspective required to create and teach African American studies. Each day's sessions will include readings, viewings, and primary source analysis by expert scholars.
Applications and Eligibility
Applications accepted December 1, 2023–March 1, 2024.
All current K–12 educators are eligible for this program. However, this institute is primarily designed for middle grades (6–8) and secondary level (9–12) educators. Applicant must be a full-time educator for the 2024–25 academic year. Participants will be selected from a competitive application pool. Each participant will receive reimbursement for travel, and a stipend upon the successful completion of the institute.
For more information, contact NHC Education Programs.
To be considered, please submit the following three pdf documents via this application form by March 1, 2024 at 5:00pm ET. Selection announcements will be made April 1, 2024.
Letter of interest (1-page maximum)
Letter of support from direct supervisor
Current CV or resume (5-page maximum)
Facilitators



Marco Robinson

Assistant Director of the Ruth J. Simmons Center for Race and Justice; Associate Professor of History, Prairie View A&M University




Mike Williams

Director of Education Programs, National Humanities Center




Raven Ferguson

Education Programs Coordinator, National Humanities Center