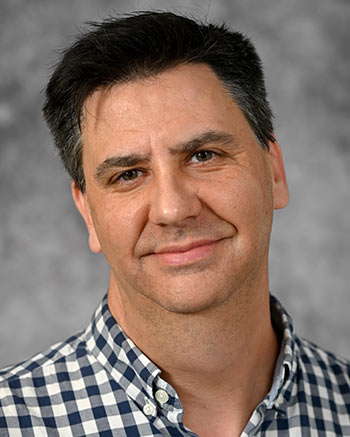 Timothy L. Stinson (NHC Fellow, 2021–22; Associate Professor of English, North Carolina State University)
January 11, 2024
The reasons why someone would want to study Chaucer are widely known. He is, after all, celebrated as the "father of English literature," famous for putting English literary culture on an equal footing with its continental European competitors. His poetry contains multitudes; it is at turns spiritual and earthy, learned and colloquial, earnest and lighthearted. Generations of students have come to love Chaucer's sly humor, refreshing lack of orthodoxy, and novel framing of humanity's perennial questions and quandaries. But his poetry presents significant challenges for the beginning reader, as well as the instructor tasked with teaching it for the first time. His fourteenth-century English differs considerably from our own. He assumes a deep knowledge of classical and biblical traditions. And he relies upon knowledge of medieval genres and social constructions that only those with special training will know.
This webinar aims to equip instructors with tools and assignments to build bridges between what is unfamiliar in Chaucer and our students' areas of expertise (e.g., modern television and film genres). By the end of the seminar, participants will have both a deeper knowledge of Chaucer and his poetry and concrete examples of exercises and approaches for teaching his poetry.
---
Subjects
Literature / Education Studies / English Literature / Middle Ages / Medieval Literature / Teaching / Poetry / The Canterbury Tales / Geoffrey Chaucer /
Rights

This work is licensed under a Creative Commons Attribution 4.0 International License.