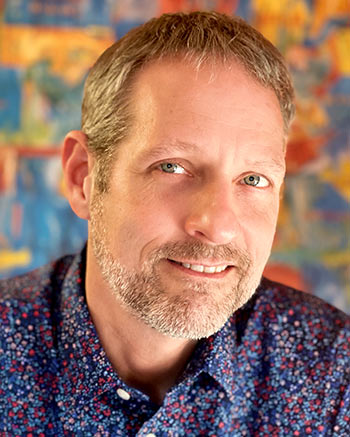 W. Jason Miller (NHC Fellow, 2022–23; Professor of English, North Carolina State University)
February 20, 2024
Dr. King's iconic refrain "I Have a Dream" was actually first delivered in Rocky Mount, NC, nine months before the March on Washington in 1963. By listening to this long lost reel-to-reel audio tape from November of 1962, we discover how this phrase actually has its origins in the poetry of Langston Hughes (1901–67). While Hughes was harassed by the FBI from as early as 1941, King's every movement was traced, photographed, recorded, and even filmed by J. Edgar Hoover's agency.
This webinar focuses on the full array of archival documents that connect these two American icons. In listening to rare audio, seeing poetry drafts, and examining their full correspondence, educators will discover how the FBI's surveillance of Dr. King explains why the subversive poet's ideas had to be concealed within so many more of King's most famous addresses. Join us as we learn how to incorporate this new knowledge into lessons that bridge the history of the civil rights movement to the poetry of the Harlem Renaissance. By the end of this webinar, teachers will be inspired to construct and refine both lessons and units that re-contextualize each of these two seminal eras in American History.
---
Subjects
History / Literature / American History / American Civil Rights Movement / Harlem Renaissance / Teaching / Primary Sources / Martin Luther King, Jr. / Langston Hughes / United States of America /
Rights

This work is licensed under a Creative Commons Attribution 4.0 International License.