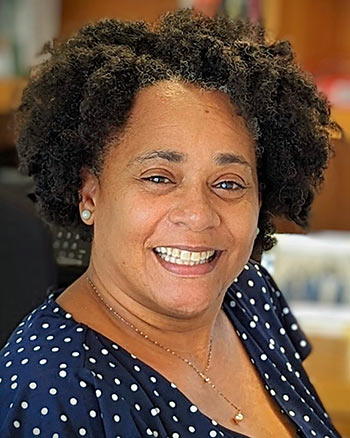 Karima K. Jeffrey-Legette (NHC Fellow, 2022–23; 2023–24; Associate Professor, Department of English and Foreign Languages, Hampton University)
February 15, 2024
Are you familiar with the fanfare the film Black Panther garnered in 2018? Heralded as Marvel's highest grossing film at the time, some were amazed that a majority cast of African-descended content-creators—behind and on the screen—could have such appeal. Arguably, Black Panther spoke to a trend in popular, American film/streaming videos, whereby more roles and storylines exist for people of African descent. Fast-forward to Black Panther's sequel, Wakanda Forever (2022), and another trend is present: attention to the experiences or perspective of Black females.
For this webinar, we will contemplate visual and written texts that focus on African-descended women and girls, particularly in speculative fiction. Such speculative fiction heroes can be found in comics and graphic novels, adolescent fiction, canonical literature, and moving images. Even as you read this description, do characters come to mind? What about writers, directors, producers, along with the artists drawing the images, designing the clothes/sets, etc.? This seminar will introduce you to key people, themes, and texts. Together, we will query these gendered and culturally nuanced images, contemplating what these depictions can avail our students as we prepare them to lead and shape the rest of the twenty-first century.
---
Subjects
Literature / Film and Media / History / African American Literature / Women's Studies / Speculative Fiction / Science Fiction / Black Panther / Black Panther: Wakanda Forever /
Rights

This work is licensed under a Creative Commons Attribution 4.0 International License.