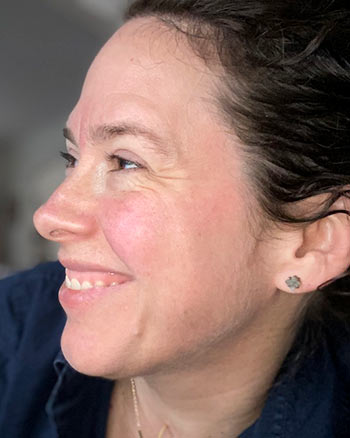 Kelly Hammond (OER Assistant, Office of Faculty Development and Instructional Technology, CUNY School of Professional Studies)
September 14, 2023
Advisor: Deborah Holland, NHC Teacher Advisory Council
The radical increase in the power and reach of generative AI has given rise to new questions about the past, present, and future of humanity—questions that K–12 students have too. The growing field of digital humanities (DH) and its subfield of digital pedagogy offer us and our students the tools and skills to begin to answer those questions. The empowering nature of DH and digital pedagogy also make more traditional objectives accessible to a wider array of learners.
In this webinar, we will investigate DH practices in the classroom. Practices that guide the quantifying child to find a love of Frederick Douglass's autobiographies by investigating term frequency. Practices that lead the young storyteller to craft the narrative of ocean currents through mapping and visualization. Practices that flatten the classroom hierarchy through collaborative approaches that demystify the hidden curriculum and invite participation at each student's own pace—where students can investigate together the issues that plague the age or promise a better future. We will explore techniques such as distant reading, data visualization, mapping, and collaboration in the K–12 classroom. Teachers will leave the webinar with ideas to try in their upcoming classes, regardless of discipline or student grade level.
Webinar Resources
Before the live webinar please be sure to review the required resources. Additional supporting materials that may be of interest are also listed below.
Required Resources
Digital humanities (and its sub-field of digital pedagogy) can, at once, seem both foreign and familiar. The resources listed below are intended to provide background on the field as well as introductions to some of the methods we'll explore in the webinar. The assignments and projects listed for exploration are intended to inspire and generate questions in advance of our time together.
Additional Resources
---
Subjects
Technology / Humanities / Education Studies / Digital Humanities / Pedagogy / Teaching / Digital Pedagogy / Data Visualization /
Rights

This work is licensed under a Creative Commons Attribution 4.0 International License.