page
A Crisis of Caring: The Humanities and Our Health | Presenters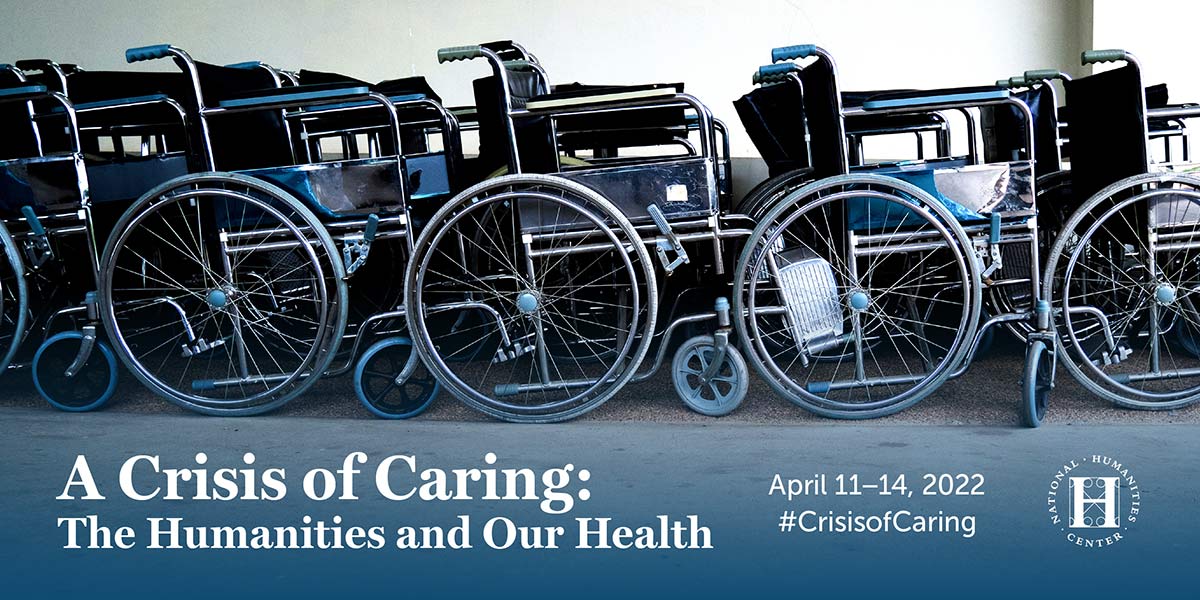 April 11–14, 2022 #CrisisofCaring
Conference Presenters
Drawing on their variety of perspectives as humanists, care givers, medical researchers, policy makers, artists, and business executives, these presenters and panelists are each deeply committed to understanding and improving human health in the U.S. and around the globe. We are delighted to have them participate in A Crisis of Caring.
Max Aguilera-Hellweg, MD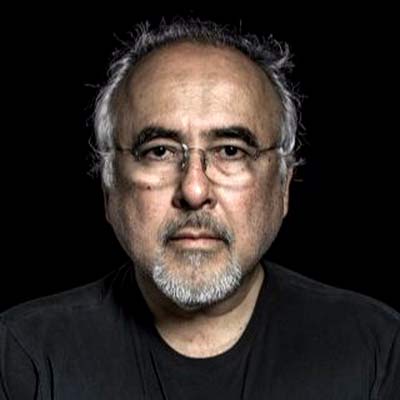 Max Aguilera-Hellweg has had a lifelong fascination with photography. Just a month shy of his 18th birthday, he was hired by Rolling Stone magazine to work in its darkroom and assist chief photographer Annie Leibovitz. He also began to take his own photos, including a shot of a young bodybuilder named Arnold Schwarzenegger that now hangs in the collection of the Museum of Modern Art in New York. Aguilera-Hellweg's photography clients have included Fortune, Time, Esquire, Rolling Stone, GEO, Stern, Discover, Scientific American, Details, Connoisseur, Newsweek, the Washington Post Magazine, the Los Angeles Times Magazine, the New York Times Magazine, Texas Monthly, New York, and the New Yorker among others.
He has lectured about photography at the University of South Carolina; The New School in New York; California State University, Fullerton; ArtCenter College of Design in Pasadena; the International Center of Photography; and Columbia University. His work has been featured in Nikon World, Photo Design, American Photography, and Communication Arts. In 1991 his work was awarded a Gold Medal by the Society of Publication Designers and, in 1999 and 2000, he was awarded the Eisenstaedt Award for Science Photography administered by the Columbia School of Journalism.
Aguilera-Hellweg has three books, Breaking 100, a series of portraits and interviews with centenarians, and The Sacred Heart: An Atlas of the Body Seen Through Invasive Surgery, a book of surgical photographs. In 2017 Blast Books published Humanoid.
In 2004, he received his medical degree from Tulane University in New Orleans.
Hala AlMossawi, BDS, MSc, MSHCA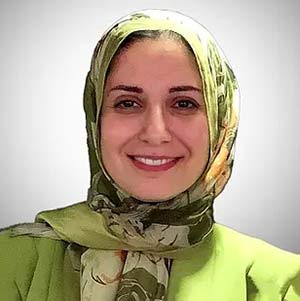 Hala AlMossawi is vice president of global health within the International Development Group at RTI International (RTI), a nonprofit research institute and leader in international development. There, she leads RTI's work to strengthen health systems and combat infectious and noncommunicable diseases in low- and middle-income countries. AlMossawi is an accomplished global health professional with more than 24 years of experience as a technical expert, strategist, and leader  with USAID and with government ministries. 
Prior to joining RTI she worked at University Research Co. (URC), where she provided leadership, management, and oversight of global health programming as vice president of program implementation and business development. She has also served in the Global Health Bureau at the United States Agency for International Development (USAID) and as chief of party/director of the USAID Primary Health Care Project in Iraq.
Carin Berkowitz, PhD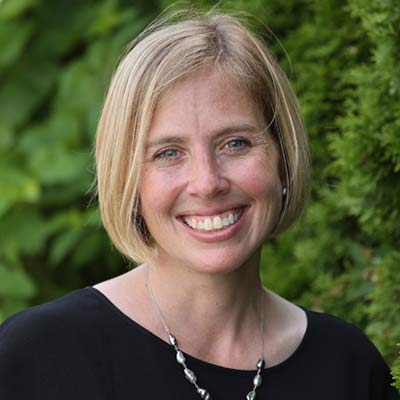 Carin Berkowitz is the executive director of the New Jersey Council for the Humanities. She was the cofounder and cochair of the HSS at Work Caucus within the History of Science Society, on whose governing Council she also served, and she has been a member of the nominating committee of the American Historical Association and cochair of the American Association for the History of Medicine's Program Committee.
As a scholar, her work has been rooted in the history of science and medicine. Broadly interested in the intersections of science and medicine in the late Enlightenment and early nineteenth century and in the place of pedagogy in the medical and life sciences, she has published several articles in Bulletin of the History of Medicine, British Journal for the History of Science, and History of Science. Her first book, Charles Bell and the Anatomy of Reform, was published by University of Chicago Press in 2015. She was also coeditor, with Bernard Lightman, of the 2017 book Science Museums in Transition, published by University of Pittsburgh Press.
Eula Biss, MFA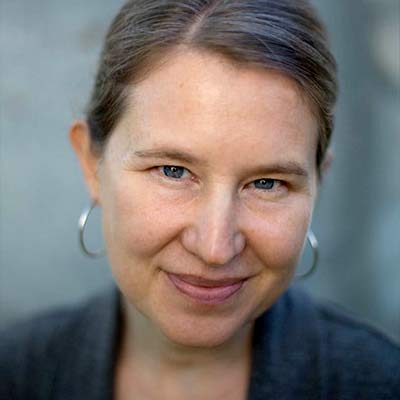 Eula Biss is the author of four books, most recently Having and Being Had. Her book On Immunity was named one of the Ten Best Books of 2014 by the New York Times Book Review, and Notes from No Man's Land won the National Book Critics Circle award for criticism in 2009. Her work has recently appeared in the Guardian, the Paris Review, Freeman's, The Believer, and The New Yorker. In addition to the National Book Critics Circle award, Biss has won the Carl Sandburg Literary Award, the Rona Jaffe Foundation Writers' Award, the Graywolf Press Nonfiction Prize, the Pushcart Prize, and is a Guggenheim Fellow. She is an editor at Essay Press.
Matthew Morse Booker, PhD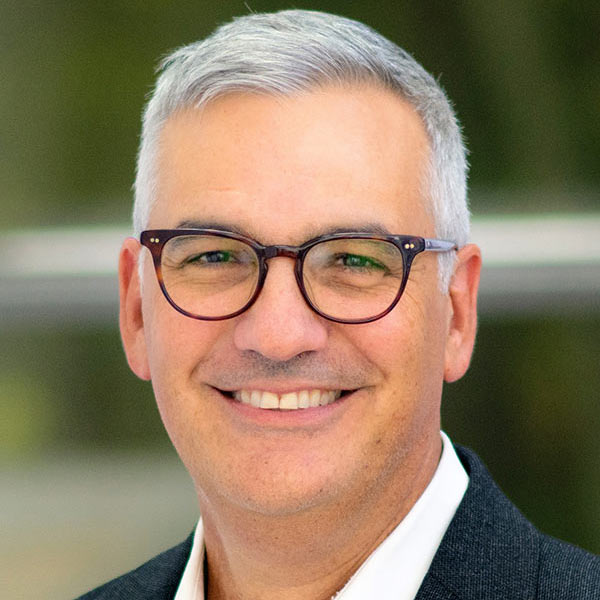 Matthew Morse Booker (NHC Fellow, 2016–17) is vice president for scholarly programs at the National Humanities Center. He was previously associate professor of environmental history at North Carolina State University where he also served as director of the Science, Technology and Society program and the Visual Narrative research cluster. He is a member of the Board of Governors of the University of North Carolina Press and a member of the board of the Forest History Society. Booker has published widely on the interrelations between human beings and the natural world, with an emphasis on coastal cities in North America. His current research explores the rise and fall of food production within American industrial cities, and his most recent book, with Chad Ludington, Food Fights: How History Matters to Contemporary Food Debates, pairs essays debating food safety, agricultural and food subsidies, GMOs, and other urgent disputes.
Rita Charon, MD, PhD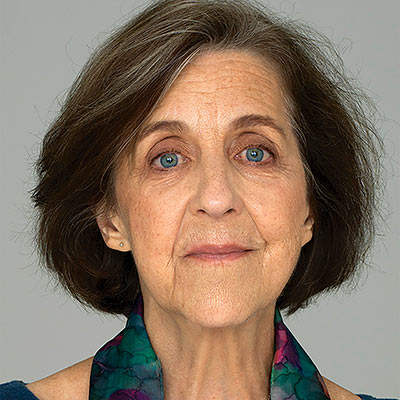 Rita Charon is a general internist and literary scholar who originated the field of narrative medicine. She is professor and founding chair of the Department of Medical Humanities and Ethics and professor of medicine at Columbia University. She completed the MD at Harvard in 1978 and the PhD in English at Columbia in 1999, concentrating on narratology and the works of Henry James. Her research focuses on the consequences of narrative medicine practice, narrative medicine pedagogy, and health care team effectiveness. At Columbia, she directs the Foundations of Clinical Practice faculty seminar, the Virginia Apgar Academy for Medical Educators, the Narrative and Social Medicine Scholarly Projects Concentration Track, the required and elective Narrative Medicine curriculum for the medical school, and Columbia Commons: Collaborating Across Professions, a medical-center-wide partnership devoted to health care team effectiveness. She inaugurated and teaches in the Master of Science in Narrative Medicine graduate program at Columbia.
Charon has received a Guggenheim Fellowship, a Rockefeller Foundation Bellagio residency, and research funding from the NIH, the NEH, the American Board of Internal Medicine, the Josiah Macy Jr. Foundation, and several additional private foundations. She was chosen by the National Endowment for the Humanities to deliver the 2018 Jefferson Lecture. Dr. Charon has published in The New England Journal of Medicine, Lancet, JAMA, Annals of Internal Medicine, Narrative, Henry James Review, Poetics Today, The Drama Review, Partial Answers, and Literature and Medicine. She is the author of Narrative Medicine: Honoring the Stories of Illness (Oxford University Press, 2006) and coauthor of Principles and Practice of Narrative Medicine (Oxford University Press, 2017). She is coeditor of Stories Matter: The Role of Narrative in Medical Ethics (Routledge, 2002) and Psychoanalysis and Narrative Medicine (SUNY Press, 2008).
Deirdre Cooper-Owens, PhD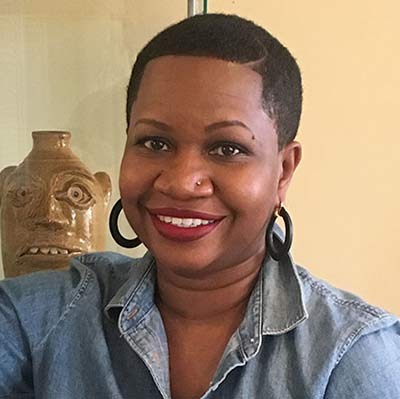 Deirdre Cooper-Owens is the Charles and Linda Wilson Professor in the History of Medicine and director of the Humanities in Medicine program at the University of Nebraska-Lincoln. She is also an Organization of American Historians' (OAH) Distinguished Lecturer. A popular public speaker, she has published essays, book chapters, and blog pieces on a number of issues that concern African American experiences. Her first book, Medical Bondage: Race, Gender and the Origins of American Gynecology (UGA Press, 2017) won the 2018 Darlene Clark Hine Book Award from the OAH as the best book written in African American women's and gender history.
Cooper-Owens is also the director of the Program in African American History at the Library Company of Philadelphia. Currently, she is working on a book project that examines mental illness during the era of United States slavery and is also writing a popular biography of Harriet Tubman that examines her through the lens of disability.
Ann M. Fox, PhD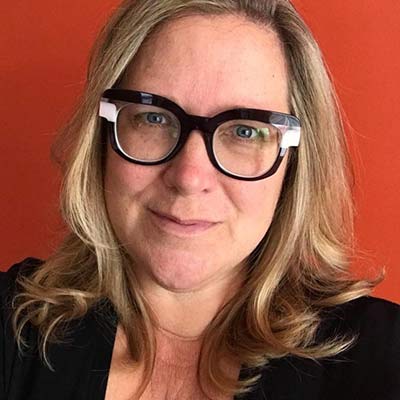 Ann M. Fox is professor of English at Davidson College where she specializes in twentieth- and twenty-first-century dramatic literature and disability studies. She has published over two dozen articles on drama, disability, and representation in sources including Legacy, Contemporary Theatre Review, the National Women's Studies Association Journal, Gendering Disability, The Journal of Literary and Cultural Disability Studies, and Disability Studies Quarterly. Her current book project traces the representation of disability on the twenty-first-century commercial stage.
Fox was an American Association of University Women American Postdoctoral Fellow, National Endowment for the Humanities Summer Institute on Disability Studies Fellow, National Humanities Center Jesse Ball DuPont Summer Seminar scholar, Salzburg Global Seminar Fellow, IES Faculty Development Seminar Fellow, and a seminar leader for the Charlotte Teacher's Institute (CTI). In 2017–2018, she was a Davidson College Boswell Family Faculty Fellow. She has also served on the executive board of the Society for Disability Studies and the MLA Executive Committee of the Division on Disability Studies.
Fox also works as a curator of disability art, and is currently collaborating with Jessica Cooley on an online and in-person exhibition at the Ford Foundation Gallery: Indisposable: Structures of Support After the ADA. She previously cocurated disability-related visual arts exhibitions in the Van Every/Smith Galleries at Davidson College: RE/FORMATIONS: Disability, Women, and Sculpture, STARING, and Re/Presenting HIV/AIDS.
Jeremy A. Greene, MD, PhD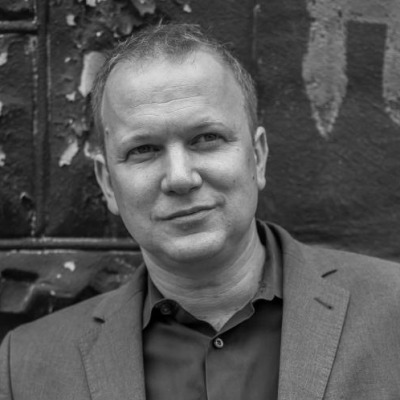 Jeremy A. Greene is William H. Welch Professor of Medicine and History of Medicine; director of the Institute of the History of Medicine and founding director of the Center for Medical Humanities and Social Medicine at Johns Hopkins University School of Medicine. He is a member of the core faculty in the Johns Hopkins Drug Access and Affordability Initiative, associate faculty at the Berman Institute of Bioethics, and holds joint appointments in the Department of History of Science and Technology and the Department of Anthropology at the Krieger School of Arts and Sciences.
Greene's first two books, Prescribing by Numbers: Drugs and the Definition of Disease and Generic: The Unbranding of Modern Medicine (2007 and 2014, Johns Hopkins University Press), describe how the relationship of knowledge and practice, medical science and the pharmaceutical marketplace, and broader understandings of the relationship between medicine and public health can only be understood through understanding the complex histories of medical technologies and the series of legislative, regulatory, clinical, and consumer decisions that guide their production, circulation, and consumption. His current book project, The Electronic Patient: Medicine and the Challenge of New Media, examines how electric, electronic, and digital media transformed the nature of medical practice and medical knowledge.
Greene's work has been recognized by the Roy Porter Award from the Society for Social History of Medicine, the J. Worth Estes Award and the Richard Shryock Medal from the American Association for the History of Medicine, the Edward Kremers Award from the American Institute for the History of Pharmacy, the Rachel Carson Prize from the Society for the Social Studies of Science, and most recently he was named the 2021 Nicholas Davies Award recipient from the American College of Physicians for "outstanding scholarly activities in history, literature, philosophy, and ethics and contributions to humanism in medicine."
Chirfi Guindo, MBA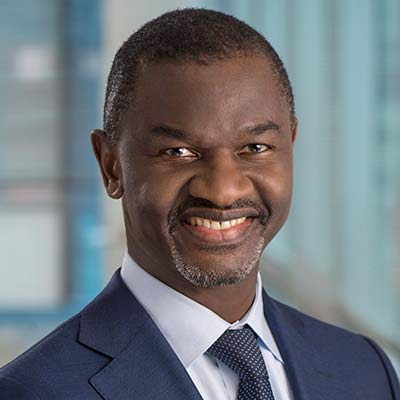 Chirfi Guindo is executive vice president and head of Global Product Strategy and Commercialization at Biogen. He has served on the Executive Committee since November 2017. Guindo joins Biogen from Merck, where, most recently, he was president and managing director of Merck Canada. His experience at Merck includes several leadership positions in Canada, the U.S., France, Africa, and the Netherlands. He brings 27 years of experience in the global pharmaceutical industry during which he has worked across a range of functions, including Finance, Sales and Marketing, General Management and Global Strategy/Product Development in specialty, acute, and hospital care. Guindo holds a degree in Engineering from Ecole Centrale de Paris (France) and obtained an MBA in Finance/Economics from New York University's Stern School of Business.
Adria L. Imada, PhD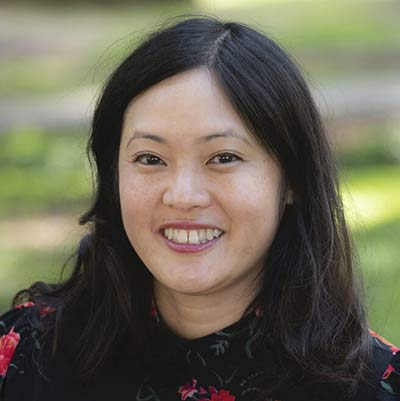 Adria L. Imada is professor of history at the University of California, Irvine, where she also teaches in its medical humanities program. Born and raised in Honolulu, Hawaiʻi, she now lives on the homelands of the Acjachemen and Tongva people. Imada's first book, Aloha America: Hula Circuits through the U.S. Empire, won four awards, including the 2013 Lawrence W. Levine Award for best cultural history from the Organization of American Historians. Imada's second book, An Archive of Skin, An Archive of Kin: Disability and Life-Making during Medical Incarceration, explores the prolific visual culture of kinship and disability.
Imada's research has been supported by the American Council of Learned Societies' Frederick Burkhardt Fellowship and the National Institutes of Health/National Library of Medicine biomedicine grant. Her current project, "Surviving Epidemics: A Hidden History," examines diverse survivors of twentieth-century epidemics in the United States and its colonies.
Chisomo Kalinga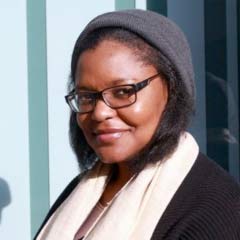 Chisomo Kalinga is a Wellcome Trust Medical Humanities Fellow at the Department of Social Anthropology, University of Edinburgh. Her current research project is titled 'Ulimbaso 'You will be strong again': How literary aesthetics and storytelling inform concepts of health and wellbeing in Malawi', which engages how indigenous literary practices (performance, form and aesthetics) are used to address community health. Her research interests are disease (specifically sexually transmitted infections), illness and wellbeing, biomedicine, traditional healing and witchcraft and their narrative representation in African oral and print literatures. She is currently collaborating with her colleagues at the University of Malawi and the Malawi University of Science and Technology to launch the Malawi Medical Humanities Network (MMHN), an interdisciplinary network for Malawiana researchers around the world to share events, programs, projects, and exhibitions that explore the link between health and the humanities. Kalinga is also a member of the Global Health Humanities Working Group organized by the Consortium of Universities for Global Health.
Jacqueline Kellish, PhD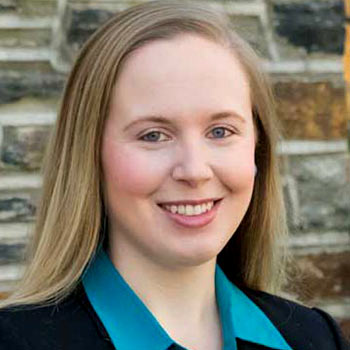 Jacqueline Kellish is the public engagement coordinator at the National Humanities Center, working with the institutional advancement team and senior staff to develop and execute new public outreach initiatives. Jacqueline received a PhD in English literature from Duke University in 2020 and previously held the role of associate editor for the journal NOVEL: A Forum on Fiction. For the past three years, she has served as a curator for the Center's Humanities Moments initiative.

Sneha Mantri, MD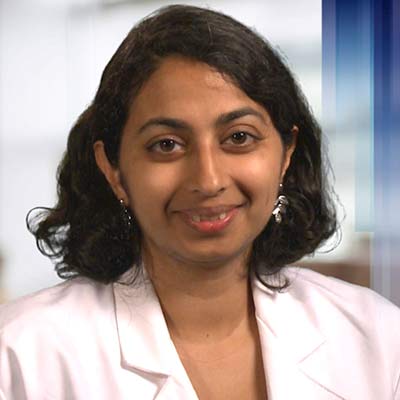 Sneha Mantri is director of the Program in Medical Humanities at the Trent Center for Bioethics, Humanities & History of Medicine and assistant professor of neurology in the Duke University School of Medicine, working in the Parkinson's Disease and Movement Disorders Center. She pursues academic interests in the imaginative formation of physicians, particularly the use of creative writing to improve physician understanding of patient experience and to mitigate physician burnout.
Her narrative medicine projects have been presented at the inaugural conference of the International Narrative Medicine Network (2013), the Innovations in Medical Education conference (2016), the annual meeting of the American Academy of Neurology (2018, 2019), and the annual conference of CHCI Health and Medical Humanities Network (2019). As a clinical movement disorders specialist, she is also involved in patient-physician communication initiatives sponsored by the Michael J. Fox Foundation and the Parkinson's Foundation. She was a founding editor of The Intima: A Journal of Narrative Medicine, a former writer for Synapsis, and is currently working on a historical novel on the eugenics movement of the early twentieth century.
John Mckiernan-Gonzalez, PhD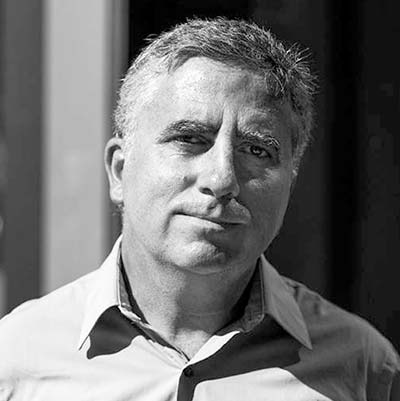 John Mckiernan-González is the director of the Center for the Study of the Southwest, the Jerome and Catherine Supple Professor of Southwestern Studies, and an associate professor of history at Texas State University. His first book, Fevered Measures: Public Health and Race at the Texas-Mexico Border, 1848–1942 (Duke University Press, 2012), treats the multi-ethnic making of a U.S. medical border in the Mexico-Texas borderlands. He co-edited the volume, Precarious Prescriptions: Contested Histories of Race and Health in North America (University of Minnesota, 2013) which examines the contradictions and complexities tying medical history and communities of color together.
His broad takes on Latina/os in U.S. medical history can be found in American Latinos in the Making of the United States and in Keywords in Latina/o Studies (NYU Press, 2017). His next project, Working Conditions: Medical Authority and Latino Civil Rights tracks the changing place of medicine in Latina/o/x struggles for equality. Born in the U.S., he grew up in Colombia, Mexico, and the U.S. South and brings a migrant eye and experience to his projects in public history, medical history, and Latino studies.
Dian Million, PhD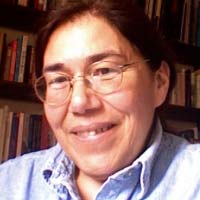 Dian Million (Tanana Athabascan) has been teaching at the University of Washington since 2002. Million received her MA in ethnic studies in 1998 and her PhD from the University of California, Berkeley in 2004. Currently an associate professor in American Indian studies and an affiliated faculty in Canadian studies, the Comparative History of Ideas Program, and the English Department at the University of Washington, Million's most recent research explores the politics of mental and physical health with attention to affect as it informs race, class, and gender in Indian Country. She is the author of Therapeutic Nations: Healing in an Age of Indigenous Human Rights (University of Arizona Press, Critical Issues in Indigenous Studies Series, 2013) as well as articles, chapters, and poems. Therapeutic Nations is a discussion of trauma as a political narrative in the struggle for Indigenous self-determination in an era of global neoliberalism.
Million has been part of an ongoing Indigenous conversation on theory and Native studies. Million is the author of "Felt Theory: An Indigenous Feminist Approach to Affect and History," "Intense Dreaming: Theories, Narratives and Our Search for Home," and most recently "A River Runs Through Me: Theory from Life" in Theorizing Native Studies (Audra Simpson and Andrea Smith, Eds., Duke University Press, 2013).
Louis J. Muglia, MD, PhD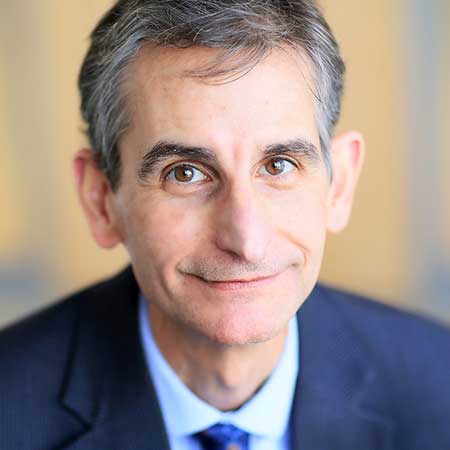 Louis J. Muglia is the president and CEO of the Burroughs Wellcome Fund. Prior to joining the Fund, he was the vice chair for Research, A. Graeme Mitchell Chair of the Division of Human Genetics, co-director of the Perinatal Institute and director of the Center for Prevention of Preterm Birth at Cincinnati Children's Hospital Medical Center, and professor of pediatrics at the University of Cincinnati College of Medicine.
Among Muglia's achievements are more than 260 publications and many awards, including election to the American Society for Clinical Investigation and Association of American Physicians. He was also elected as a Fellow in the American Association for the Advancement of Science and to membership in the National Academy of Medicine. He previously served as chair of the Board of Scientific Counselors for the Eunice Kennedy Shriver National Institute of Child Health and Human Development of the National Institutes of Health.
Robert D. Newman, PhD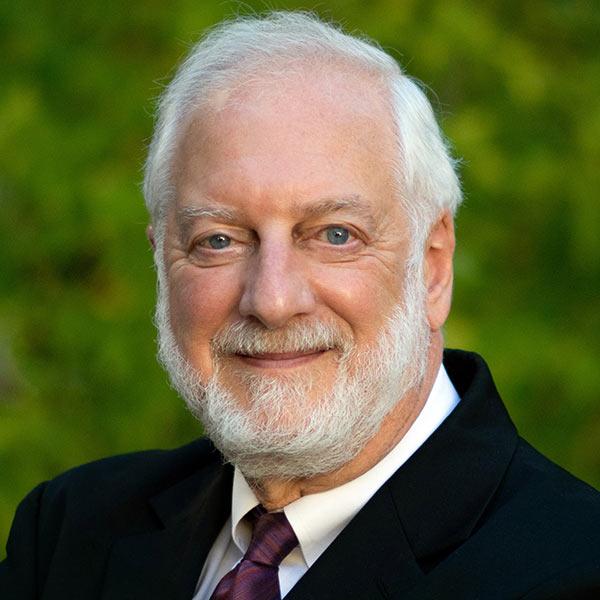 Robert D. Newman is president and director of the National Humanities Center and was previously dean of the College of Humanities, professor of English, and associate vice president for Interdisciplinary Studies at the University of Utah He also has held faculty appointments at the University of South Carolina where he was English department Chair, Texas A&M University, and the College of William and Mary.
Trained as a literary scholar, his scholarship has focused on twentieth-century English literature and culture and narrative theory. He has published six books, numerous articles, reviews and poems, and has received awards for his scholarship as well as his institutional leadership and teaching. For the past nineteen years, he has been General Editor of the "Cultural Frames, Framing Culture" series published by University of Virginia Press. Recently, he was celebrated as a Distinguished Alumnus at both Penn State and the University of North Carolina at Chapel Hill.
Kari Nixon, PhD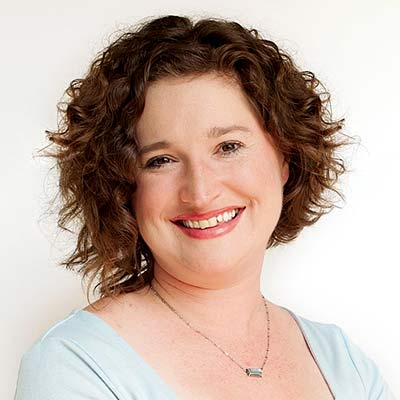 Kari Nixon is an assistant professor of English at Whitworth University. She teaches medical humanities, Victorian literature, and is forever interested in death, disease, risk, and why we fear them. Nixon's research explores the way that contagious disease uncovers surprising points of human contact and aversion. She focuses largely on the ways that wide acceptance of germ theory in the 1870s and onward ushered in a new era of aversion from the—apparently contagious—global community, and catalyzed self-protective efforts at isolation. Nixon has also published on Scandinavian drama from the period, as well as modern-day zombie comics and other contagion narratives.
Nixon's first book, "Kept from All Contagion:" Germ Theory, Disease, and the Dilemma of Human Contact in Late Nineteenth-Century Literature (SUNY Press, 2020) explores the surprising social effects of germ theory in the late nineteenth century. She is also coeditor with Lorenzo Servitje of two volumes, Endemic: Essays in Contagion Theory (Palgrave Macmillan, 2016) and Theorizing Syphilis and Subjectivity: From the Victorians to the Present (Palgrave Macmillan, 2017). Nixon's work has also been shared on Huffington Post, March for Science, and more.
Samantha Pinto, PhD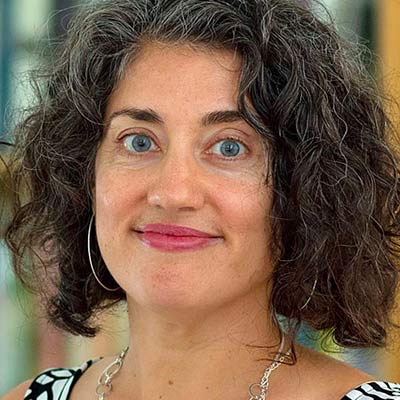 Samantha Pinto (NHC Fellow, 2021–22) is associate professor of English and affiliated faculty of African & African Diaspora Studies and Women's & Gender Studies at the University of Texas at Austin. She is the author of Difficult Diasporas: The Transnational Feminist Aesthetic of the Black Atlantic (NYU Press, 2013) and Infamous Bodies: Early Black Women's Celebrity and the Afterlives of Rights (Duke University Press, 2020). She also co-edited Writing Beyond the State (Palgrave, 2020) with Alexandra S. Moore, and co-edits the Duke University Press book series "Black Feminism on the Edge" with Jennifer Nash. She is currently working on a third book, Under the Skin, on race, embodiment, and scientific discourse in African American and African Diaspora culture, as well as books on feminist ambivalence and on divorce.
stef m. shuster, PhD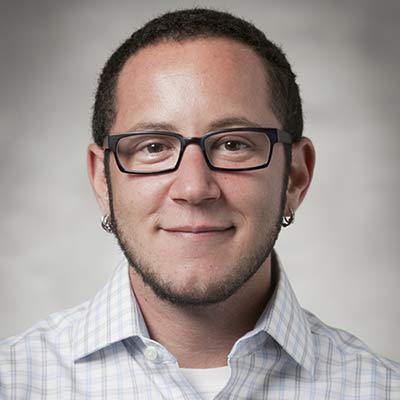 stef m. shuster is an assistant professor at Michigan State University in Lyman Briggs College and the Department of Sociology. Their current research in gender, medicine, and feminist science and technology studies considers how evidence is constructed, mobilized, and weaponized, which is the subject of their book, Trans Medicine: The Emergence and Practice of Treating Gender (NYU Press, 2021).
Drawing on interviews with medical providers as well as ethnographic and archival research, Trans Medicine examines how health professionals approach patients who seek gender-affirming care. From genital reconstructions to hormone injections, the practice of trans medicine charts new medical ground, compelling medical professionals to plan treatments without wide-scale clinical trials to back them up. Relying on cultural norms and gut instincts to inform their treatment plans, shuster shows how medical providers' lack of clinical experience and scientific research undermines their ability to interact with patients, craft treatment plans, and make medical decisions. shuster currently serves on the editorial boards for Social Science & Medicine, Social Psychology Quarterly, and Contemporary Sociology.
Jane F. Thrailkill, PhD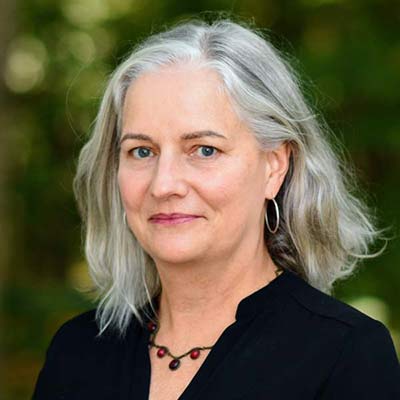 Jane F. Thrailkill (NHC Fellow, 2021–22) teaches American literature and health humanities in the Department of English and Comparative Literature at the University of North Carolina at Chapel Hill, where her research focuses on the literature of the long nineteenth century and literary engagements with philosophy, science, medicine, and culture. Thrailkill is passionate about interdisciplinary teaching and research. She teaches in UNC's School of Medicine, codirects UNC's health humanities lab, and mentors students in UNC's Medicine, Literature, and Culture Program. This year she is working as a Fellow at the National Humanities Center.
Her first book, Affecting Fictions: Mind, Body, and Emotion in American Literary Realism (Harvard UP, 2007), examines the influence of pragmatist philosophy and modern neurology on the nineteenth-century American novel. Her most recent book, Philosophical Siblings: Varieties of Playful Experience in Alice, Henry, and William James (University of Pennsylvania Press, 2021) examines the Jameses fascination with the play of consciousness "in the wild" of social relationships fraught with intensities of belief and desire. The siblings used different genres—the personal diary (Alice), the ghost story (Henry), and the psychology lecture (William)—to illuminate how we make sense of the world and know the minds of people in it. Her articles on the intersections of science, philosophy, medicine, and literature have appeared in Neurology and Modernity, English Literary History, The Henry James Review, the Journal of Narrative Theory, American Literature, ALH, and Poetics Today.
Shelley Wall, PhD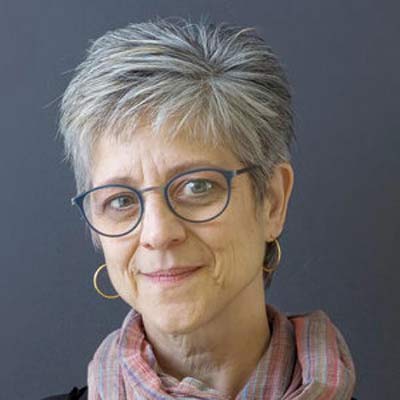 Shelley Wall is associate professor of Biomedical Communications and Illustrator-in-Residence in the Temerty Faculty of Medicine, University of Toronto Mississauga. Her education includes a PhD in English literature from McMaster University, a four-year diploma in drawing and painting from the Ontario College of Art and Design, and a Master of Science in Biomedical Communications from the University of Toronto. She is a certified medical illustrator and a Fellow of the Association of Medical Illustrators. Her research interests include graphic medicine, patient education, the visual construction of gender in medical discourse, the history of medical and bioscientific illustration, and the socio-cultural dimensions of medical visualization.
Wall teaches courses in bioscientific, pathological, and neuroanatomical illustration, and in graphic medicine. She also conducts elective workshops in the visual medical humanities and the use of comics to build empathy and reflective capacity in the training of healthcare professionals.
Alexandre White, PhD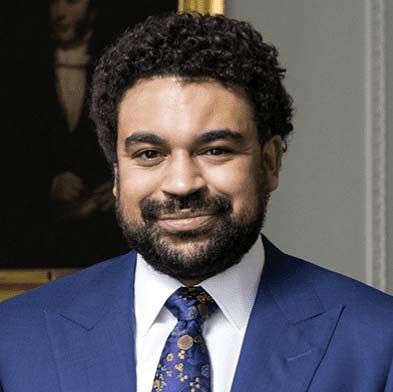 Alexandre White joined the Johns Hopkins Faculty in 2019 after completing a Provost's Postdoctoral Fellowship there. He is jointly affiliated with the Department of the History of Medicine as an assistant professor in the School of Medicine and is associate director for the Center For Medical Humanities and Social Medicine.
White's work examines the social effects of infectious epidemic outbreaks in both historical and contemporary settings as well as the global mechanisms that produce responses to outbreak. His current book project, Epidemic Colonialism: A Social History of International Disease Response, explores the historical roots of international responses to epidemic threats. This book will examine how certain epidemic outbreaks become "global threats", that is, diseases that become the focus of international regulations and organized responses while others do not.
White's published work in the field has demonstrated how differences in the perceived threat of deadly diseases have provoked anomalous responses to outbreaks. For instance, his article "Global Risks, Divergent Pandemics: Contrasting Responses to Bubonic Plague and Smallpox in 1901 Cape Town," in Social Science History explores two simultaneous epidemics that, despite similar pathologies, prompted significantly varying responses from public health actors in 1901 Cape Town: the bubonic plague and smallpox. His work in fields beyond medical sociology has primarily involved questions of racial subjectivities, anti-colonial revolution and uprising, and structures of colonial domination and resistance.
Yolonda Y. Wilson, PhD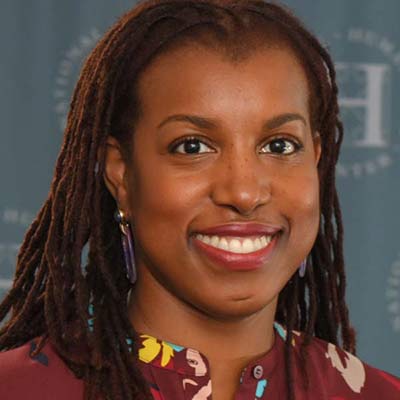 Yolonda Y. Wilson (NHC Fellow, 2019–20) is an associate professor at St. Louis University where she serves on the faculty of the Albert Gnaegi Center for Health Care Ethics. In 2019–20 she was a Fellow at the National Humanities Center and an Encore Public Voices fellow. She is broadly interested in the nature and limits of the state's obligations to rectify historic and continuing injustice, particularly in the realm of health care. Her recent article, "Intersectionality in Clinical Medicine: The Need for a Conceptual Framework," is a consideration on applying intersectionality's intellectual approach in the clinical environment. Wilson is the lead editor of a forthcoming special issue of The Journal of Social Philosophy entitled Exploring Racial Injustice. Her article, "A Postmortem on Postraciality," will appear in that issue. Presently, Professor Wilson is at work on a monograph, Black Death: Racial Justice, Priority-Setting, and Care at the End of Life in which she uses disparities in end of life care to argue that, given historic and continuing racial injustice that contribute to an increased burden in ill health for African Americans, they have a special justice claim on health care.
Wilson's public scholarship on issues of bioethics, race, and gender has appeared in The Hastings Center's Bioethics Forum and The Conversation and has been republished in outlets such as The Los Angeles Times, The Chicago Tribune, Salon.com, and The Philly Voice. Her article for The Conversation, "Why Black Women's Experiences of #MeToo Are Different," was republished internationally and forms the basis for an edited volume on feminist philosophy and #MeToo.

Rita Charon photo by Vincent Ricardel