Andrew Delbanco (NHC Fellow, 1991–92; 2002–03), Alexander Hamilton Professor of American Studies at Columbia University; President, The Teagle Foundation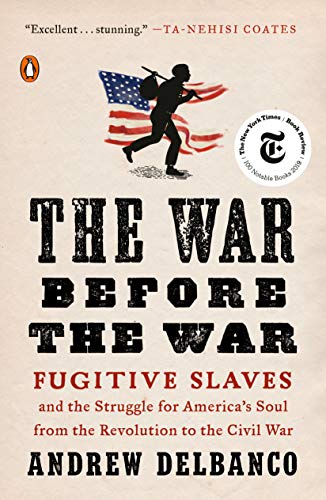 A New York Times Notable Book Selection • Winner of the Mark Lynton History Prize • Winner of the Anisfield-Wolf Book Award • A New York Times Critics' Best Book
For decades after its founding, the fact that enslaved black people repeatedly risked their lives to flee their masters in the South in search of freedom in the North proved that the "united" states was actually a lie. By awakening northerners to the true nature of slavery, and by enraging southerners who demanded the return of their human "property," fugitive slaves forced the nation to confront the truth about itself, and led inexorably to civil war.
Andrew Delbanco's masterful examination of the fugitive slave story illuminates what brought us to war with ourselves and the terrible legacies of slavery that are with us still.
Listen to a podcast of this talk.

Watch the livestream recording.