Kathleen DuVal (Fellow, 2008–09), Bowman & Gordon Gray Professor of History, University of North Carolina at Chapel Hill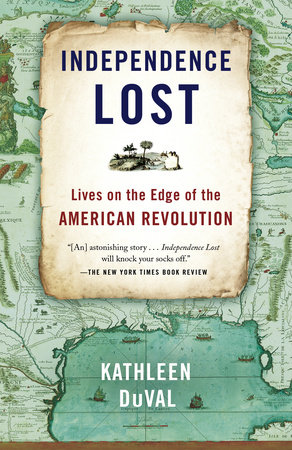 Winner of the Journal of the American Revolution Book of the Year Award • Winner of the Society of the Cincinnati in the State of New Jersey History Prize • Finalist for the George Washington Book Prize
Over the last decade, award-winning historian Kathleen DuVal has revitalized the study of early America's marginalized voices. Now, in Independence Lost, she recounts an untold story as rich and significant as that of the Founding Fathers: the history of the Revolutionary Era as experienced by slaves, American Indians, women, and British loyalists living on Florida's Gulf Coast.
Listen to a podcast of this talk.

Watch the livestream recording.