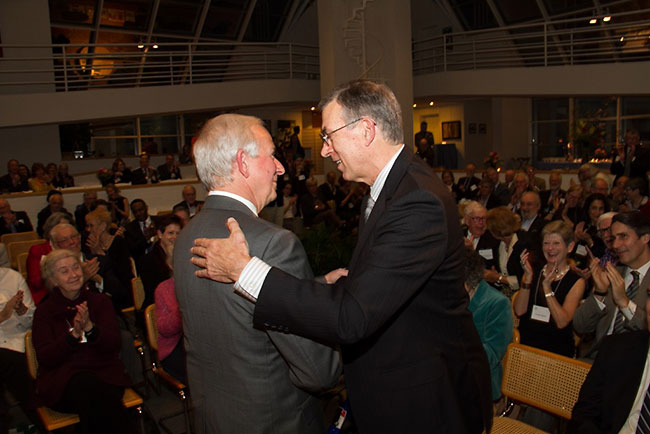 Research Triangle Park, N.C. — On April 16, 2015 over 150 trustees, Fellows, and friends gathered to honor Geoffrey Harpham on his approaching retirement as president and director of the National Humanities Center, where he has served since 2003.
Festivities during the day included a panel discussion in the afternoon on the topic "Now If I Ran This Place" moderated by trustee William C. Jordan (Princeton University) and panelists Jonathan Culler (Cornell University), Evelyn Brooks Higginbotham (Harvard University), and Carla Nappi (University of British Columbia).
Evening celebration were highlighted by remarks from Duke University President Richard Brodhead and reflections from Geoffrey Harpham on his tenure (video below).