November 19, 2019 at 6:00 pm at the National Humanities Center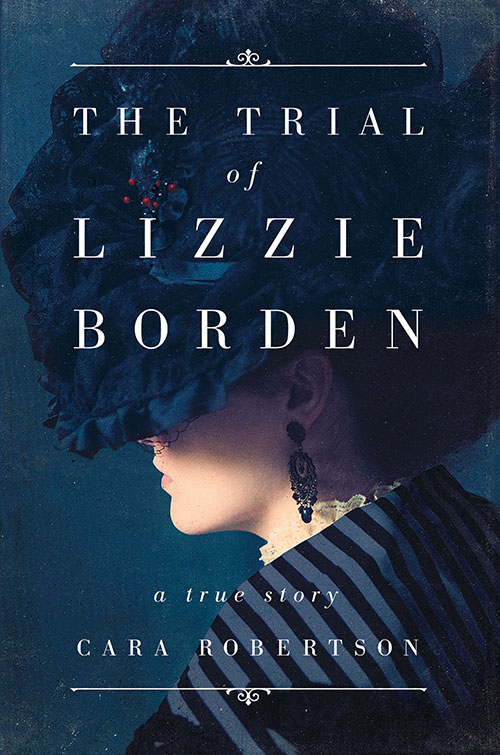 When Andrew and Abby Borden were brutally hacked to death in Fall River, Massachusetts, in August 1892, the arrest of the couple's younger daughter Lizzie turned the case into international news and her trial into a spectacle unparalleled in American history. The defendant was relentlessly scrutinized for signs of guilt or innocence. Everyone—rich and poor, suffragists and social conservatives, legal scholars and laypeople—had an opinion about Lizzie Borden's guilt or innocence. Was she a cold-blooded murderess or an unjustly persecuted lady? Did she or didn't she?
Immortalized in rhyme, told and retold in every conceivable genre, the murders have secured a place in the American pantheon of mythic horror, but one typically wrenched from its historical moment. In contrast, Cara Robertson's work explores the stories Lizzie Borden's culture wanted and expected to hear and how those stories influenced the debate inside and outside of the courtroom. Her recently published, exhaustively researched volume, The Trial of Lizzie Borden, presents the Borden trial as a window onto America in the Gilded Age, showcasing its most deeply held convictions and its most troubling social anxieties.
Cara Robertson
began researching the Borden case as a Harvard undergraduate in 1990. She holds a PhD in English from Oxford University and a JD from Stanford Law School. She has clerked at the Supreme Court of the United States, served as a legal adviser to the International Criminal Tribunal for the former Yugoslavia at The Hague, and has written for various publications. She conducted extensive work on
The Trial of Lizzie Borden
as a Fellow at the Center in 2004–05 and 2005–06.
Registration
Cara Robertson photo by Aaron Jay Young