"We've got to tell the unvarnished truth." —John Hope Franklin (NHC Fellow, 1980–82)
"Courage has nothing to do with our determination to be great. It has to do with what we decide in that moment when we are called upon to be more." —Rita Dove (NHC Fellow, 1988–89)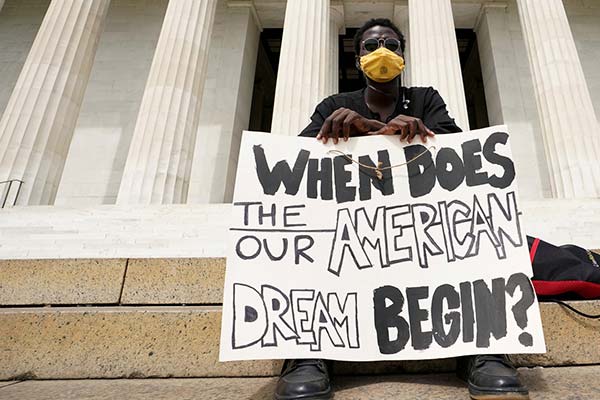 Like most Americans and people of conscience around the world, the community of the National Humanities Center mourns the wrongful death of George Floyd, whose treatment at the hands of police in Minneapolis is only the most recent, public example of the injustice, brutality, and systemic racism suffered daily by African Americans across our nation. At this juncture, the words of our former Fellows, U.S. Poet Laureate Rita Dove and the great historian John Hope Franklin, resonate, urging us to unflinchingly speak the truth and to find the resolve to transcend ourselves.
Over the years, we have been privileged to support the efforts of many gifted scholars and educators working to reveal the untold suffering caused by racism and to document the continuing story of the struggle to overcome it. Their work has created resources with which to educate ourselves and future generations. Some of those resources have been collected here, and I encourage you to read, watch, listen, and share.
Meaningful change must grow from a deeper understanding of the human experience and more thoughtful interrogation of the values that bind us together. The National Humanities Center remains committed to supporting this important work. We join our voice with those who protest the mistreatment of George Floyd and so many others. And we rededicate ourselves to helping enact the change necessary to create a just and equitable society for all Americans.
Robert D. Newman
President and Director, National Humanities Center
Friday, June 5, 2020