Newman Departs After Nine Transformative Years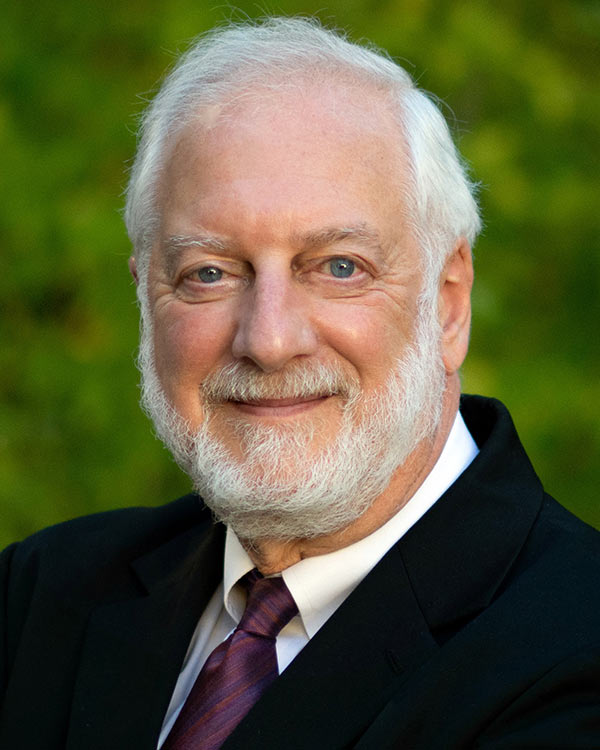 After nine years at the helm of the National Humanities Center (NHC), President and Director Robert D. Newman has announced his retirement. He will step down as director in July 2024. A search to hire his replacement will begin soon.
Robert Newman assumed leadership of the Center in 2015 and has overseen an array of initiatives expanding opportunities for humanities scholars and teachers. Some of his most significant accomplishments include marked increases in scholar and scholarly diversity, substantial elevation of educational and public engagement programs, and the development of institutional partnership programs that have expanded the Center's offerings to humanities faculty, graduate students, and undergraduates throughout the country and abroad.
A significant focus of Robert Newman's presidency has been a concerted effort to champion the humanities to public audiences more broadly, and he has traveled widely to speak with audiences around the world. His efforts have significantly raised the Center's profile as an important resource for scholars, educators, and other knowledge seekers. He has also organized several significant international gatherings bringing together humanities scholars, scientists, artists, policy makers, and activists to consider pressing issues, from hyperpartisanship and political conflict to climate change to the development and implementation of artificial intelligence.
"Robert Newman's leadership of the Center has been transformative," said J. Porter Durham Jr., chairman of the NHC's board of trustees, "opening it to new audiences and increasing its capabilities across the board. Over the past nine years, the work of the Center has flourished. Robert has rallied significant support for the Center and its programs, allowing the NHC to reach more scholars and teachers than at any time in its past. He has also been instrumental in imagining ways to extend the Center's effort to new and underserved humanists at all levels and to address their many challenges."
An energetic fundraiser, Dr. Newman has secured millions of dollars to support Center programs and refurbish its facilities and, under his watch, annual fundraising to support ongoing operations at the Center has more than tripled. Grants and corporate giving to the Center have enjoyed a four-fold increase during his tenure.
Before assuming the presidency of the National Humanities Center, Dr. Newman was dean of the College of Humanities, professor of English, and associate vice president for interdisciplinary studies at the University of Utah where he was widely recognized for dramatically increasing support for the college, expanding its programs, and broadening campus diversity. In addition to establishing a new humanities building on campus, he led the creation of the university's centers for Asian studies and Latin American studies and of the country's first graduate program in Environmental Humanities. Prior to his role at Utah, Dr. Newman held faculty appointments at the University of South Carolina where he was English department chair, Texas A&M University, and the College of William and Mary.
Trained as a scholar of twentieth-century English and American literature and culture and narrative theory, Dr. Newman has published six books and over a hundred articles, reviews, and poems. For the past twenty-two years, he has been general editor of the "Cultural Frames, Framing Culture" series published by University of Virginia Press. He has received numerous awards for his scholarship, his institutional leadership, and his teaching. In 2019, he was celebrated as a Distinguished Alumnus at both The Pennsylvania State University, where he received his BA, and the University of North Carolina at Chapel Hill, where he received his PhD.
About the National Humanities Center
The National Humanities Center is the world's only independent institute dedicated exclusively to advanced study in all areas of the humanities. Through its residential fellowship program, the Center provides scholars with the resources necessary to generate new knowledge and to further understanding of all forms of cultural expression, social interaction, and human thought. Through its education programs, the Center strengthens teaching on the collegiate and pre-collegiate levels. Through public engagement intimately linked to its scholarly and educational programs, the Center promotes understanding of the humanities and advocates for their foundational role in a democratic society.
Contact
Don Solomon
Director of Communications
919.406.0120