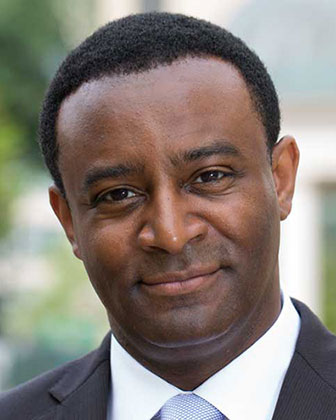 The National Humanities Center Board of Trustees has selected Ben Vinson III, provost at Case Western Reserve University, and New York businessman Joshua Ruch as board chairman and vice-chairman, respectively.
Dr. Vinson, who was recently appointed provost at Case Western Reserve University, has been a member of the Center's board since 2013 and was a Fellow at the Center in 2005-06. Prior to joining Case Western Reserve, he served as dean of the Columbian College of Arts and Sciences at George Washington University. Trained as a historian with a focus on colonial Mexico, Vinson is the author of three books including, most recently, Before Mestizaje: Lobos, Moriscos, Coyotes and the Frontiers of Race and Caste in Colonial Mexico (Cambridge University Press, 2018). He has also coauthored two books and coedited two additional volumes. In addition to his most recent appointments, he has held teaching positions at Barnard College, Pennsylvania State University, and Johns Hopkins University where he also served as vice-dean for centers, interdisciplinary programs, and graduate education and as director of the international studies program. Vinson received a bachelor's degree in history and classical studies from Dartmouth College and a Ph.D. in Latin American history from Columbia University.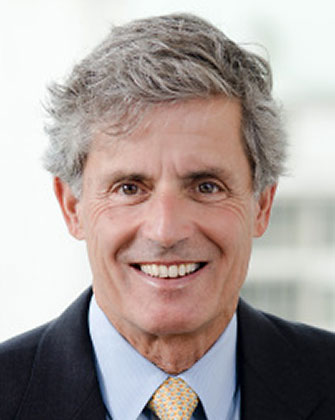 Mr. Ruch is cofounder and chief executive officer of Rho Capital Partners, an investment and venture capital management company based in New York and Palo Alto. Before cofounding Rho in 1981, he worked as an investment banker at Salomon Brothers in New York. Mr. Ruch serves on the boards of a number of privately-held companies, including Berenberg Bank, CloudPay, Code Ocean, Enerkem, Fractal Systems, and Vidyo, Inc. He has been a trustee of the National Humanities Center since 2010, working on the board's executive committee and as chair of the public engagement committee. Ruch's other philanthropic activities include serving as a trustee of the Mount Sinai Health System and Carnegie Hall, and he is a member of the Board of Governors of the Technion. Mr. Ruch received a B.Sc. in electrical engineering from the Technion – Israel Institute of Technology and an MBA from the Harvard Business School.
"The National Humanities Center serves a special place in the intellectual life of our country," said Vinson. "The support it provides for scholars and teachers is invaluable, and the Center's efforts to increase public awareness and appreciation for the humanities has never been more vital. I look forward to working with Josh Ruch and our fellow trustees to ensure that the Center continues to flourish."
About the National Humanities Center
Contact
Don Solomon
Director of Communications
919.406.0120
The National Humanities Center is the world's only independent institute dedicated exclusively to advanced study in all areas of the humanities. Through its residential fellowship program, the Center provides scholars with the resources necessary to generate new knowledge and to further understanding of all forms of cultural expression, social interaction, and human thought. Through its education programs, the Center strengthens teaching on the collegiate and pre-collegiate levels. Through public engagement intimately linked to its scholarly and educational programs, the Center promotes understanding of the humanities and advocates for their foundational role in a democratic society.