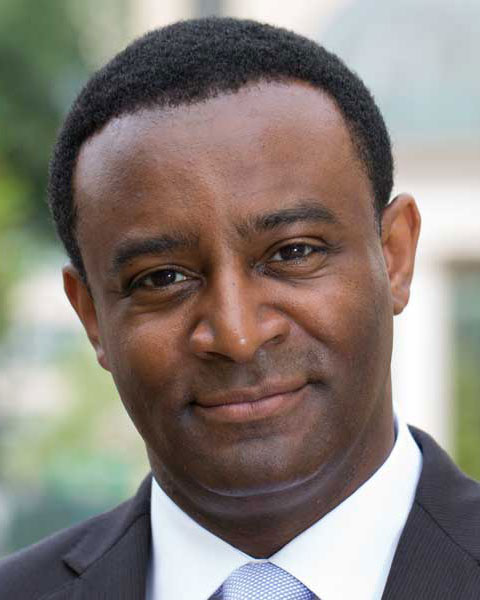 Howard University has announced that NHC Trustee Ben Vinson III (NHC Fellow, 2005–06) has been appointed to serve as the university's 18th president, effective September 1, 2023.
In announcing Vinson's unanimous selection by the university's Board of Trustees, Chair Laurence C. Morse noted Vinson's sterling leadership at other institutions including Johns Hopkins University, George Washington University, and Case Western Reserve University where he has most recently served as provost, executive vice president, and Hiram C. Haydn Professor of History. "Both his academic research and the initiatives he's championed as a higher education leader have demonstrated his commitment to elevating the diversity of experiences of people of the African diaspora—a commitment that aligns well with Howard University's mission and vision," said Morse. "Under his future leadership, we believe that the University will only strengthen its storied legacy by continuing to embrace and serve our community; being a powerful thought leader on issues of global significance; and engaging in scholarship and practice that puts the voices and experiences of Howard students, faculty, staff, and alumni at the center."
In addition to his administrative leadership duties, Vinson has been an active member of the Board of Trustees of the National Humanities Center since 2013 and has served as board chair since 2018. Vinson is also a board member of the National Humanities Alliance and of the Cleveland Museum of Natural History and was previously a member of the Association of American Universities' (AAU) Advisory Board for Racial Equity in Higher Education and of the AAU's subcommittee on faculty advancement and tenure. He was a member of the Academy of Arts and Science's Commission on the Practice of Democratic Citizenship, and currently chairs its subcommittee on higher education. He was elected vice president of the research division of the American Historical Association (AHA) in 2020 and is the immediate past president of the Conference on Latin American History (CLAH).
Speaking on behalf of Vinson's board colleagues and the rest of the National Humanities Center community, NHC President and Director Robert D. Newman said, "This is an extremely prestigious position and a well-deserved accomplishment for Ben. We are delighted for him and look forward to witnessing his continued success as he devotes his tremendous talents and experience to advancing Howard's mission."