The National Humanities Center is pleased to announce the addition of three new members to its staff: Olympia Friday, Lynn Miller, and Julie Ungaro.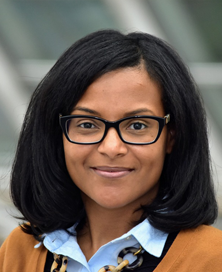 Olympia Friday joins the Center in the newly-created role of Social Media and Strategic Marketing Coordinator. Olympia brings significant experience to the role, most recently as a digital projects specialist at the University of North Carolina at Chapel Hill. A native of Lexington, NC, she received her B.S. in Business Administration from the University of North Carolina at Charlotte and her M.A. in English from East Carolina University.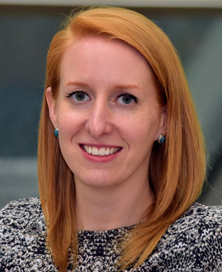 Lynn Miller assumes the duties of Fellowship Coordinator upon the retirement of longtime coordinator Lois Whittington at the end of this month. Lynn comes to the Center from Depaul University's College of Communication where she has served as assistant director of graduate student services. She received her B.A. in Communication Studies from the University of North Carolina at Chapel Hill and her M.S. in Public Service Management from Depaul University.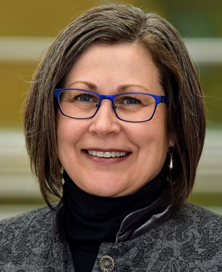 Julie Ungaro has been appointed as Executive Assistant to NHC President Robert D. Newman. Julie has previously supported top executives at several companies and organizations in the Research Triangle area including Plexus Capital, LLC; the North Carolina Biotechnology Center; and Biolex Therapeutics.
"Olympia, Lynn, and Julie are not only seasoned professionals but warm and interesting people whose skills and knowledge are certain to make the Center an even stronger institution," said Robert Newman, President and Director of the Center.
About the Center
Contact
Don Solomon
Director of Communications
919.406.0120
The National Humanities Center is the world's only independent institute dedicated exclusively to advanced study in all areas of the humanities. Through its residential fellowship program, the Center provides scholars with the resources necessary to generate new knowledge and to further understanding of all forms of cultural expression, social interaction, and human thought. Through its education programs, the Center strengthens teaching on the collegiate and pre-collegiate levels. Through public engagement intimately linked to its scholarly and educational programs, the Center promotes understanding of the humanities and advocates for their foundational role in a democratic society.