Research Triangle Park, N.C. – At its recent meeting, the Board of Trustees of the National Humanities Center elected two new members, J. Porter Durham, Jr. and Joan Hinde Stewart.
---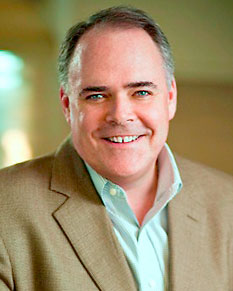 J. Porter Durham, Jr. is Chief Operating Officer and General Counsel of Global Endowment Management, LP, in Charlotte, NC. Prior to joining the company in 2007, he was director of the education division and staff counsel at The Duke Endowment. Durham graduated cum laude from Duke University with degrees in political science and history. He also received his law degree from the Duke University School of Law where he currently serves on the Board of Visitors. In addition to service to his alma mater, he serves on the boards of the North Carolina Blumenthal Performing Arts Center, the Greater Charlotte Cultural Trust, and Johnson C. Smith University, and is a member of the investment committee of the John M. Belk Endowment. He is also a past member of the executive committee of the board of the North Carolina Humanities Council.
---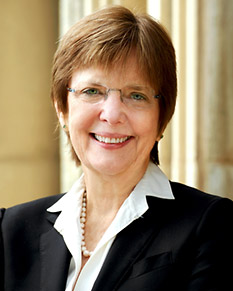 Joan Hinde Stewart is President of Hamilton College in Clinton, NY. Before assuming that role in 2003, she was Dean of the College of Liberal Arts and professor of French at the University of South Carolina. Prior to her time at Hamilton and her arrival at USC in 1999, Stewart was a member of the faculty at North Carolina State University where she chaired the Department of Foreign Languages and Literatures. In 1988–89, Stewart chaired the North Carolina Humanities Council. She received her Ph.D. from Yale University in 1970, having graduated summa cum laude in 1965 from St. Joseph's College in Brooklyn, New York. Stewart has written and spoken extensively on eighteenth-century French literature and culture.
---
"We are delighted to have these two outstanding individuals join the Center's board as they both believe passionately in the central role the humanities play in a successful education and success in life," said NHC president and director, Robert D. Newman. "The Center will benefit greatly from their energy, insight, and experience."
Stewart, who was herself a Fellow at the National Humanities Center in 1982–83, said "I have immense affection and appreciation for the Center. My experience there was important to my own scholarly development, and I am pleased to join my fellow trustees in looking after this wonderful institution on behalf of all those who benefit from its work."
Durham echoed these sentiments: "The Center is a very special place, and I look forward to working with my fellow trustees, Robert Newman, and the staff of the Center to continue its unique legacy and strengthen its role in the ongoing conversation about the importance of the humanities to us as individuals and to our nation."
Contact
Don Solomon
Director of Communications
919.406.0120
About the Center
The National Humanities Center is the world's only independent institute dedicated exclusively to advanced study in all areas of the humanities. Governed by a distinguished Board of Trustees from academic, professional, and public life, the Center began operation in 1978 and offers programs to encourage excellence in scholarship, improve teaching, and increase public appreciation for, and engagement with, the humanities.