Successor to Geoffrey G. Harpham will take office in July 2015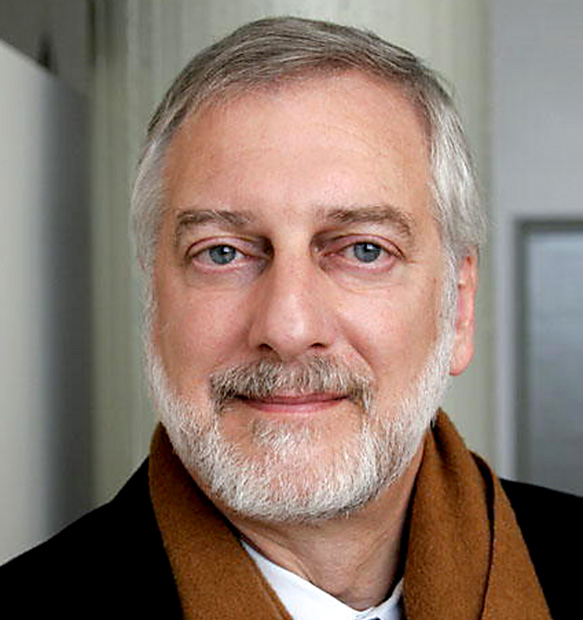 Research Triangle Park, N.C. — The National Humanities Center announces the appointment of Robert D. Newman as its next President and Director. On July 1, 2015, he will succeed Geoffrey G. Harpham who has led the Center since 2003 and recently announced his retirement.
Newman was chosen from over seventy applicants in a national search. "Robert Newman understands and believes in the National Humanities Center's core mission of providing individual fellowships for scholars as well as a welcoming setting for intellectual stimulation," said Center trustee William Jordan, Dayton-Stockton Professor of History and Chairman of the History Department at Princeton University, who chaired the search committee. "He also intends to continue and enhance the role of the Center as a leading voice nationally in support of the humanities. I was impressed from the first by his vision and his energy and also by his capacity to articulate what so many of us feel about the critical importance of humanistic study in the United States."
Located in the Research Triangle Park of North Carolina and operating since 1978, the National Humanities Center is the only major independent American institute for advanced study in all fields of the humanities. It provides a national focus for the best work in the liberal arts, drawing attention to the enduring value of ancient and modern history, language and literature, ethical and moral reflection, artistic and cultural traditions, and critical thought in every area of humanistic investigation. By encouraging excellence in scholarship, the Center seeks to ensure the continuing strength of the liberal arts and to affirm the importance of the humanities in American life.
Newman has been Dean of the College of Humanities at the University of Utah since 2001 where he also has served as Associate Vice President for Interdisciplinary Studies, Special Advisor to the Senior Vice President for Academic Affairs, and Professor of English. Under his administration, development and external grant funding to the College have increased substantially. In addition to raising private funds to build a new Humanities building, Newman has raised funds for endowed chairs, and multiple scholarships and fellowships; endowed the Environmental Humanities program; and established a flourishing environmental education center in Montana. He has built several new interdisciplinary and international programs and centers with numerous campus, community, national, and international collaborators. Under his leadership, the College has created new programs in International Studies, Latin American Studies, Peace and Conflict Studies, Religious Studies, Environmental Humanities, Literacy Studies, and Comparative Literature and Culture as well as new Asia, American West, Second Language Training and Research, and Environmental Humanities Education centers. He created a first-generation scholarship campaign with a 96 percent graduation rate that has elevated student diversity and earned him the University's Equity and Diversity Award.
Newman completed his doctorate in English at the University of North Carolina at Chapel Hill and his scholarship has focused on James Joyce, twentieth-century literature and culture, and narrative theory. He has published six books, two of which have been nominated for major national awards, along with numerous articles and reviews; and has received awards not only for his scholarship but for his institutional leadership and teaching. He also serves as General Editor of the "Cultural Frames, Framing Culture" series published by University of Virginia Press.
"I am thrilled Robert Newman has accepted appointment as the next president of the NHC," said Peter Benoliel, Chairman of the Center's Board of Trustees and Chairman Emeritus of Quaker Chemical Corporation. "His experience and accomplishments in the fields of scholarship, teaching and institutional advancement will serve the Center well. We look forward to his leadership in championing the humanities."