Events to be Held in Communities Across the US April 15–26, 2024
A zine fest in upstate New York. A pop-up museum with puppets in Minneapolis. A writer's workshop on wheels in Oklahoma. These are just a few of the events to be featured next April as part of the National Humanities Center's first annual "Being Human" festival.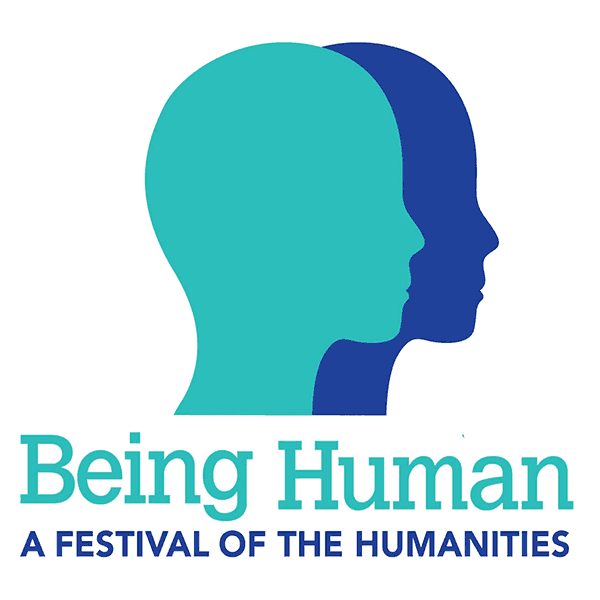 Inspired by and undertaken in partnership with the United Kingdom's Being Human festival, which originated in 2014, the inaugural US version will include events in eight locations across the country. Each of these events will be community-focused and highlight the ways that the humanities add depth and meaning to our lives, help us understand ourselves and one another, and provide context for the complex world around us.
The creation of the US-spanning version of the festival is the latest international expansion of this effort. Previous "Being Human" festival events have taken place in France, Italy, Romania, and Singapore. In 2017, a sister festival was established in Melbourne, Australia and Princeton University served as a hub for events in the US in 2018 and 2019.
Events in this year's "Being Human" Festival (US) were selected from a wide variety of proposals submitted to the National Humanities Center. Organizers of those events will receive grants from the Center, paid for with funds generously provided by Thruston and Patricia R. Morton (NHC trustee emerita) and current NHC trustees Porter Durham and Rishi Jaitly.
"We are excited to be working with partners across the US to stage what we hope will be an annual celebration of the humanities," said Robert D. Newman, president and director of the National Humanities Center. "The variety of events, approaches, and topics submitted for this year's festival showcase the innumerable ways the humanities inform and bring joy to our lives, and we hope to build on the success of April's festival in the years ahead."
2024 "Being Human" US Events and Presenters
Community
Presenter
Event
Mesa, AZ
Humanities Lab, Arizona State University
Guns, Art-Making, and Truth: Public Dialogues on Gun Violence
Looking to cope with the trauma of gun violence, students, teachers, citizen groups, and community experts will come together to create and curate short presentations/performances (TED-style talks, documentary films, musical and movement-based performances, and/or mixed-media projects).
Riverside, CA
University of California, Riverside, College of Humanities, Arts, and Social Sciences and Gluck Fellows Program
The Artistic Expression of Original Research
With presentations and hands-on experiences, this event will feature STEM scholars who enhance the reception and understanding of their scientific research by crafting research or delivering results in creative and expressive formats.
Minneapolis, MN
Felicia Cooper
The Archive of Significant Objects
Using items collected from members of the community, this pop-up museum will examine our relationship to things by first displaying the assembled items for contemplation, then incorporating them into an original puppet show and object performance set to live music.
St. Louis, MO
Washington University in St. Louis and Contemporary Art Museum St. Louis
The Power of Buttons
As participants design and create their own buttons in this community workshop, they will also explore the history and significance of pin-back buttons as tools of personal expression and political persuasion that have been used to stimulate change and express sentiments from the whimsical to the profound.
Red Hook, NY
Bard College
Indigenous Arts Festival
Held at Montgomery Place, a national historical landmark, this event will encourage active exploration of regional and indigenous identity through history, art, education, agriculture, foodways, and placemaking.
Charlotte, NC
University of North Carolina at Charlotte; Charlotte Botanical Gardens
Living Histories, Living Plants: Film, Food, and Fellowship on the Carolina Garden Trail
Through a variety of activities at the Carolina Garden Trail, attendees will learn about the legacy of African-descended crops and plants in North Carolina and more fully appreciate the history, horticulture, and food that define the Carolinas.
Oklahoma City, OK
The University of Oklahoma
Writing the Route: Route 66 Bus Tour and Writing Workshop
Participants will learn about place-based writing as they travel past historic landmarks along Route 66 like the Blue Whale of Catoosa and the Round Barn of Acadia and gain a deeper understanding of what the famed route has meant to a wide swath of Americans since the mid-twentieth century.
Utica, NY
Hamilton College
Zine Fest 2024
The first ever week-long zine fest for upstate NY will include workshops for students and teachers, families and other members of the community working side-by-side with zine practitioners/cartoon artists to learn about zines and how to make them.
About the National Humanities Center
The National Humanities Center is the world's only independent institute dedicated exclusively to advanced study in all areas of the humanities. Through its residential fellowship program, the Center provides scholars with the resources necessary to generate new knowledge and to further understanding of all forms of cultural expression, social interaction, and human thought. Through its education programs, the Center strengthens teaching on the collegiate and pre-collegiate levels. Through public engagement intimately linked to its scholarly and educational programs, the Center promotes understanding of the humanities and advocates for their foundational role in a democratic society.
Contact
Don Solomon
Director of Communications
919.406.0120