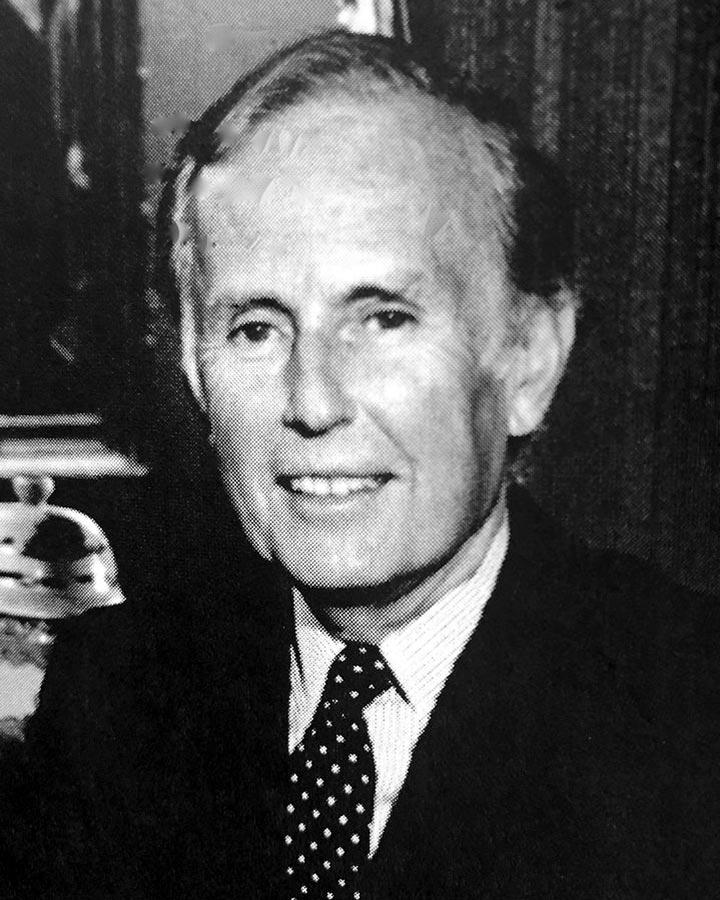 The trustees and staff of the National Humanities Center mourn the passing of trustee emeritus John P. Birkelund, who died on May 10 at the age of 88 in New Canaan, CT. Mr. Birkelund, the former chairman and CEO of Dillon, Read & Co. Inc., was as a trustee of the Center from 1992–2004, serving as chairman from 1996–2004.
Mr. Birkelund was born in Chicago, graduated Phi Beta Kappa from Princeton University, and served as a U.S. Naval Intelligence Officer in Berlin from 1953–1956. As president of New Court Securities, he helped facilitate the formation of such companies as Federal Express Corp., Amgen Inc., and Texas Instruments Inc. In 1981, Mr. Birkelund joined Dillon, Read & Co. Inc., leading the company through sixteen profitable years. In 1990, Mr. Birkelund was appointed by President George H. W. Bush to organize and chair the Polish American Enterprise Fund, the most successful Enterprise Fund created by the U.S. in Eastern Europe. He was an accomplished historian and wrote a biography of Gustav Stresemann, Chancellor and Foreign Minister during the Weimar Republic. Mr. Birkelund's continued dedication to the academic community was recognized when he was elected as a Fellow of the National Academy of Arts and Science.
Among the many accomplishments that can be attributed to Mr. Birkelund's leadership was the success of the Center's first major capital campaign. That campaign raised over $22 million and provided sixteen endowed fellowships for scholars in just three years. After retiring from the Center's board in 2004, Mr. Birkelund remained deeply and engaged and committed to the Center's mission. His legacy at the Center continues in many ways, including through the Birkelund fellowship which he endowed, the Robert F. and Margaret S. Goheen and Kent R. Mullikin fellowships for which he was a major funder, and in the John P. Birkelund Lounge, where many of the Center's public events are held.