By Jann Pasler (NHC Fellow, 2006–07)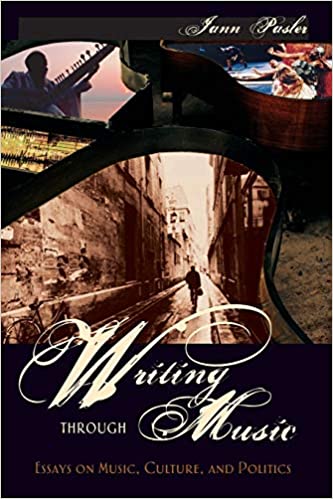 New York: Oxford University Press, 2008
From the publisher's description:
Drawing on a passion for music, a remarkably diverse interdisciplinary toolbox, and a gift for accessible language that speaks equally to scholars and the general public, Jann Pasler invites us to read as she writes "through" music, unveiling the forces that affect our sonic encounters. In an extraordinary collection of historical and critical essays, some appearing for the first time in English, Pasler deconstructs the social, moral, and political preoccupations lurking behind aesthetic taste. Arguing that learning from musical experience is vital to our understanding of past, present, and future, Pasler's work trenchantly reasserts the role of music as a crucial contributor to important public debates about who we can be as individuals, communities, and nations.

The author's wide-ranging and perceptive approaches to musical biography and history challenge us to rethink our assumptions about important cultural and philosophical issues including national identity and postmodern musical hybridity, material culture, the economics of power, and the relationship between classical and popular music. Her work uncovers the self-fashioning of modernists such as Vincent d'Indy, Augusta Holmès, Jean Cocteau, and John Cage, and addresses categories such as race, gender, and class in the early 20th century in ways that resonate with experiences today. She also explores how music uses time and constructs narrative. Pasler's innovative and influential methodological approaches, such as her notion of "question-spaces," open up the complex cultural and political networks in which music participates. This provides us with the reasons and tools to engage with music in fresh and exciting ways.

In these thoughtful essays, music--whether beautiful or cacophonous, reassuring or seemingly incomprehensible--comes alive as a bearer of ideas and practices that offer deep insights into how we negotiate the world. Jann Pasler's Writing through Music brilliantly demonstrates how music can be a critical lens to focus on the contemporary critical, cultural, historical, and social issues of our time.
Subjects
Music
/
History of Music
/
Musicology
/
Music Criticism
/
Music Theory
/
Aesthetics
/
---
Pasler, Jann (NHC Fellow, 2006–07). Writing through Music: Essays on Music, Culture, and Politics. New York: Oxford University Press, 2008.