By Monica H. Green (NHC Fellow, 1996–97)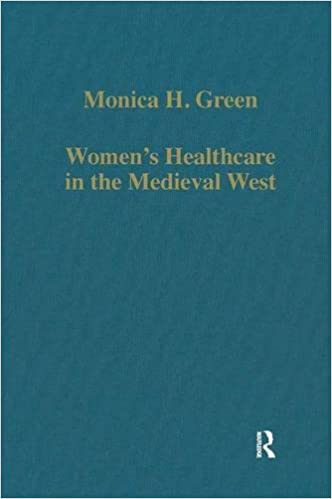 Farnham, UK: Ashgate, 2000
From the publisher's description:
In this collection of seven major essays (one of them published here for the first time), Monica Green argues that a history of women's healthcare in medieval western Europe has not yet been written because it cannot yet be written - the vast majority of texts relating to women's healthcare have never been edited or studied. Using the insights of women's history and gender studies, Green shows how historians need to peel off the layers of unfounded assumption and stereotype that have characterized the little work that has been done on medieval women's healthcare. Seen in their original contexts, medieval gynecological texts raise questions of women's activity as healthcare providers and recipients, as well as questions of how the sexual division of labor, literacy, and professionalization functioned in the production and use of medical knowledge on the female body. An appendix lists all known medieval gynecological texts in Latin and the western European vernacular languages.
Awards and Prizes
John Nicholas Brown Prize (2004)
Subjects
Gender and Sexuality
/
History
/
Medicine
/
Gynecology
/
Women's History
/
History of Medicine
/
Manuscripts
/
Middle Ages
/
Gender Roles
/
Women
/
---
Green, Monica H. (NHC Fellow, 1996–97). Women's Healthcare in the Medieval West: Texts and Contexts. Variorum Collected Studies Series. Farnham, UK: Ashgate, 2000.