By Toril Moi (NHC Fellow, 1994–95)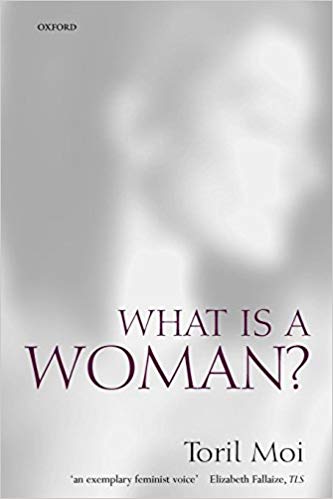 New York: Oxford University Press, 1999
From the publisher's description:
What is a woman? And what does it mean to be a feminist today? In her first full-scale engagement with feminist theory since her internationally renowned Sexual/Textual Politics (1985), Toril Moi challenges the dominant trends in contemporary feminist and cultural thought, arguing for a feminism of freedom inspired by Simone de Beauvoir's The Second Sex. Written in a clear and engaging style What is a Woman? brings together two brand new book-length theoretical interventions, Moi's work on Freud and Bourdieu, and her studies of desire and knowledge in literature.
In the controversial title-essay, Toril Moi radically rethinks current debates about sex, gender, and the body - challenging the commonly held belief that the sex/gender distinction is fundamental to all feminist theory. Moi rejects every attempt to define masculinity and femininity, including efforts to define femininity as that which 'cannot be defined.

In the second new book-length essay, 'I am a Woman', Toril Moi reworks the relationship between the personal and the philosophical, pursuing ways to write theory that do not neglect the claims of the personal. Setting up an encounter between contemporary theory and Simone de Beauvoir, Moi radically rethinks the need, and difficulty, of finding one's own philosophical voice by placing it in new theoretical contexts.
A sustained refusal to lay down theoretical or political requirements for femininity, and a powerful argument for a feminism of freedom, What is a Woman? is a deeply original contribution to feminist theory.
Subjects
Philosophy
/
Literary Criticism
/
Feminist Theory
/
Sexuality
/
Feminism
/
Love
/
Desire
/
Simone de Beauvoir
/
Sigmund Freud
/
---
Moi, Toril (NHC Fellow, 1994–95). What Is a Woman?: And Other Essays. New York: Oxford University Press, 1999.