By Sanjay Krishnan (NHC Fellow, 2012–13)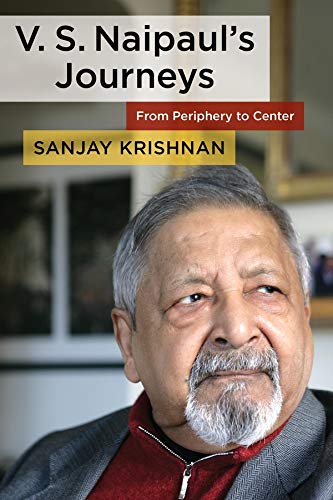 New York: Columbia University Press, 2020
From the publisher's description:
The author of more than thirty books of fiction and nonfiction and winner of the Nobel Prize in Literature, V. S. Naipaul (1932–2018) is one of the most acclaimed authors of the twentieth century. He is also one of the most controversial. Before settling in England, Naipaul grew up in Trinidad in an Indian immigrant community, and his depiction of colonized peoples has often been harshly judged by critics as unsympathetic, misguided, racist, and sexist. Yet other readers praise his work as containing uncommonly perceptive historical and psychological insight.

In V. S. Naipaul's Journeys, Sanjay Krishnan offers new perspectives on the distinctiveness and power of Naipaul's writing, as well as his shortcomings, trajectory, and complicated legacy. While recognizing the flaws and prejudices that shaped and limited Naipaul's life and art, this book challenges the binaries that have dominated discussions of his writing. Krishnan reads Naipaul as self-subverting and self-critical, engaged in describing his own implication in what he saw as the malaise of the postcolonial world. Krishnan brings together close readings of major novels with considerations of Naipaul's work as a united project, as well as nuanced assessments of Naipaul's political commentary on ethnic nationalism and religious fundamentalism. Krishnan provides a Naipaul for contemporary times, illuminating how his life and work shed light on debates regarding migration, diversity, sectarianism, displacement, and other global challenges.
Subjects
Literature
/
Literary Criticism
/
British Literature
/
Caribbean Literature
/
Postcolonialism
/
Authors
/
V. S. Naipaul
/
---
Krishnan, Sanjay (NHC Fellow, 2012–13). V. S. Naipaul's Journeys: From Periphery to Center. New York: Columbia University Press, 2020.