By Leon R. Kass (NHC Fellow, 1984–85)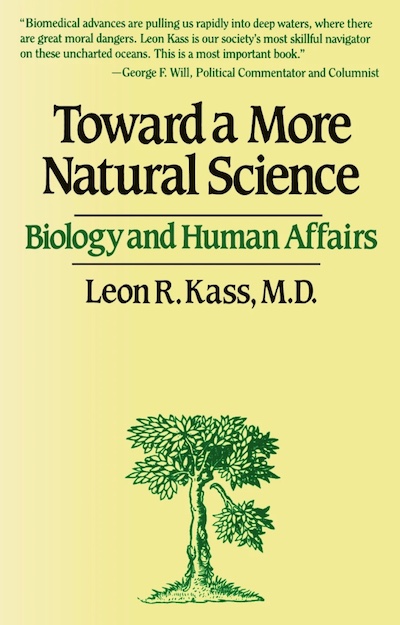 New York: Free Press, 1985
From the publisher's description:
The relation between the pursuit of knowledge and the conduct of life—between science and ethics, each broadly conceived—has in recent years been greatly complicated by developments in the science of life. This book examines the ethical questions involved in prenatal screening, in vitro fertilization, artificial life forms, and medical care, and discusses the role of human beings in nature.
Subjects
Philosophy
/
Medicine
/
Medical Ethics
/
Biology
/
Biotechnology
/
Biomedicine
/
---
Kass, Leon R. (NHC Fellow, 1984–85). Toward a More Natural Science: Biology and Human Affairs. New York: Free Press, 1985.