By Janet Beizer (NHC Fellow, 1998–99)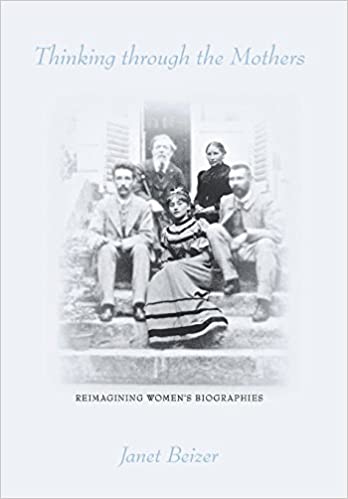 Ithaca, NY: Cornell University Press, 2009
From the publisher's description:
If questions of subjectivity and identification are at stake in all biographical writing, they are particularly trenchant for contemporary women biographers of women. Often, their efforts to exhume buried lives in hope of finding spiritual foremothers awaken maternal phantoms that must be embraced or confronted. Do women writing in fact have any greater access to their own mothers' lives than to the lives of other women whose stories have been swept away like dust in the debris of the past? In Thinking through the Mothers, Janet Beizer surveys modern women's biographies and contemplates alternatives to an approach based in lineage and the form of thought that emphasizes the line, the path, hierarchy, unity, resemblance, reflection, and the aesthetic-mimesis-that depends on these ideas. Through close readings of memoirs and fictions about mothers, Beizer explores how biographers of the women who came before rehearse and rewrite relationships to their own mothers biographically as they seek to appropriate the past in a hybrid genre she calls "bio-autography."Thinking through the Mothers features the work of George Sand and Colette and spans such varied figures as Gustave Flaubert, Julian Barnes, Louise Colet, Eunice Lipton, Vladimir Nabokov, Huguette Bouchardeau, and Christa Wolf. Beizer seeks an alternative to women's "salvation biography" or "resurrection biography" that might resist nostalgia, be attentive to silence, and reinvent the means to represent the lives of precursors without appropriating traditional models of genealogy.
Subjects
Literature
/
Biographers
/
Family
/
Women
/
Writing
/
---
Beizer, Janet (NHC Fellow, 1998–99). Thinking Through the Mothers: Reimagining Women's Biographies. Ithaca, NY: Cornell University Press, 2009.