By Glenda Elizabeth Gilmore (NHC Fellow, 2006–07)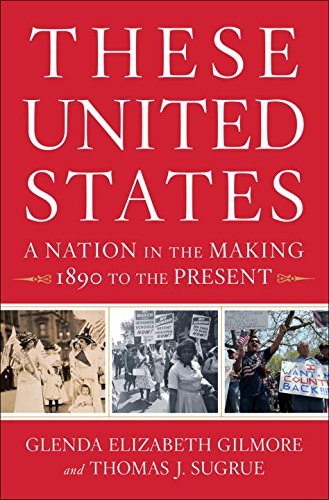 New York: W. W. Norton & Company, 2015
From the publisher's description:
From two major scholars, a powerful narrative that explores the making and unmaking of American democracy and global power in the twentieth century.
President Franklin Roosevelt told Americans in a 1936 fireside chat, "I do not look upon these United States as a finished product. We are still in the making." These United States builds on this foundation to present a readable, accessible history of the United States throughout the twentieth century—an ongoing and inspiring story of great leaders and everyday citizens marching, fighting, voting and legislating to make the nation's promise of democracy a reality for all Americans.
Subjects
History
/
Political Science
/
American History
/
Democracy
/
Citizenship
/
---
Gilmore, Glenda Elizabeth (NHC Fellow, 2006–07). These United States: A Nation in the Making, 1890 to the Present. New York: W. W. Norton & Company, 2015.