By Helen E. Ullrich (NHC Fellow, 1987–88)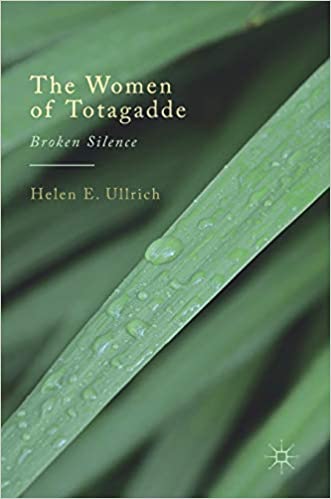 New York: Palgrave Macmillan, 2017
From the publisher's description:
This book depicts one South Indian village during the fifty-year period when women's education became a possibility—and then a reality. Despite illiteracy, religious ritual marking them as inferior, and pre-pubertal marriages, the daughters and granddaughters of the silent, passive women of the 1960s have morphed into assertive, self-confident millennial women. Helen E. Ullrich considers the following questions: can education alter the perception of women as inferior and forever childlike? What happens when women refuse the mantle of socialized passivity? Throughout
The Women of Totagadde
, Helen Ullrich pushes us to consider how women's lives and society at large have been altered through education
Subjects
Anthropology
/
Psychology
/
Gender and Sexuality
/
Ethnography
/
Education
/
Women's History
/
History of India
/
India
/
---
Ullrich, Helen E. (NHC Fellow, 1987–88). The Women of Totagadde: Broken Silence. New York: Palgrave Macmillan, 2017.