By Michael A. Lofaro (NHC Fellow, 1980–81)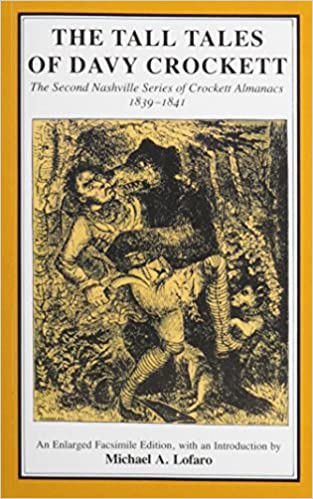 Knoxville: University of Tennessee Press, 1987
From the publisher's description:
These never before collected or reprinted tales, were part of the original primary force that created the tall tale Davy Crockett.
The Nashville almanacs significantly contributed to the development of the Davy Crockett myths. Two-thirds of the tales found in this edition have never before been collected or reprinted in any readily accessible form.
Subjects
History
/
American Frontier
/
American Pioneers
/
Folktales
/
Folk Heroes
/
Crockett's Almanac
/
Davy Crockett
/
---
Lofaro, Michael A. (NHC Fellow, 1980–81). The Tall Tales of Davy Crockett: The Second Nashville Series of Crockett Almanacs, 1839-1841. Tennesseana Editions. Knoxville: University of Tennessee Press, 1987.