Edited by Trudier Harris (NHC Fellow, 1996–97; NHC Fellow, 2018–19), Frances Smith Foster, and William L. Andrews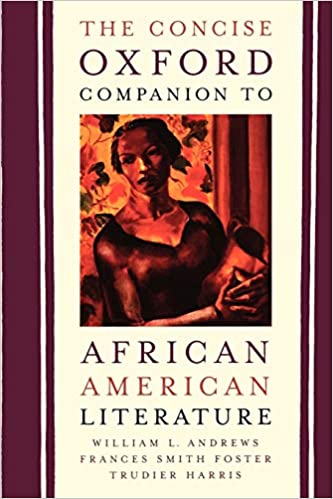 New York: Oxford University Press, 1997
From the publisher's description:
A breathtaking achievement, this Concise Companion is a suitable crown to the astonishing production in African American literature and criticism that has swept over American literary studies in the last two decades. It offers an enormous range of writers-from Sojourner Truth to Frederick Douglass, from Zora Neale Hurston to Ralph Ellison, and from Toni Morrison to August Wilson. It contains entries on major works (including synopses of novels), such as Harriet Jacobs's Incidents in the Life of a Slave Girl, Richard Wright's Native Son, and Lorraine Hansberry's A Raisin in the Sun. It also incorporates information on literary characters such as Bigger Thomas, Coffin Ed Johnson, Kunta Kinte, Sula Peace, as well as on character types such as Aunt Jemima, Brer Rabbit, and John Henry.
Subjects
Literature
/
Fiction and Poetry
/
Literary Criticism
/
American Literature
/
African American Literature
/
---
Harris, Trudier (NHC Fellow, 1996–97; NHC Fellow, 2018–19), ed. The Oxford Companion to African American Literature. Edited by Trudier Harris, Frances Smith Foster, and William L. Andrews. New York: Oxford University Press, 1997.