By Isabel Wünsche (NHC Fellow, 2007–08)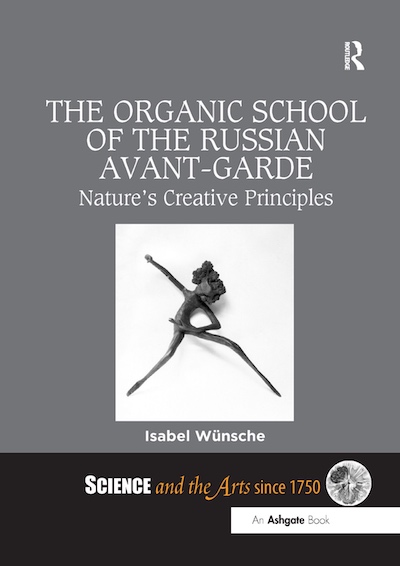 Farnham, UK: Ashgate, 2015
From the publisher's description:
The artists of the Organic School of the Russian avant-garde found inspiration as well as a model for artistic growth in the creative principles of nature. Isabel Wünsche analyzes the artistic influences, intellectual foundations, and scientific publications that shaped the formation of these artists, the majority of whom were based in St. Petersburg. Particular emphasis is given to the holistic worldviews and organic approaches prevalent among artists of the pre-revolutionary avant-garde, specifically Jan Ciągliński, Nikolai Kulbin, and Elena Guro, as well as the emergence of the concept of Organic Culture as developed by Mikhail Matiushin, practiced at the State Institute of Artistic Culture, and taught at the reformed Art Academy in the 1920s. Discussions of faktura and creative intuition explore the biocentric approaches that dominated the work of Pavel Filonov, Kazimir Malevich, Voldemar Matvejs, Olga Rozanova, and Vladimir Tatlin. The artistic approaches of the Organic School of the Russian avant-garde were further promoted and developed by Vladimir Sterligov and his followers between 1960 and 1990. The study examines the cultural potential as well as the utopian dimension of the artists' approaches to creativity and their ambitious visions for the role of art in promoting human psychophysiological development and shaping post-revolutionary culture.
Subjects
Art
/
Russian History
/
Russian Art
/
Art History
/
Artists
/
Avant-garde
/
---
Wünsche, Isabel (NHC Fellow, 2007–08). The Organic School of the Russian Avant-Garde: Nature's Creative Principles. Science and the Arts since 1750. Farnham, UK: Ashgate, 2015.