By Francis Oakley (Trustee; NHC Fellow, 1990–91)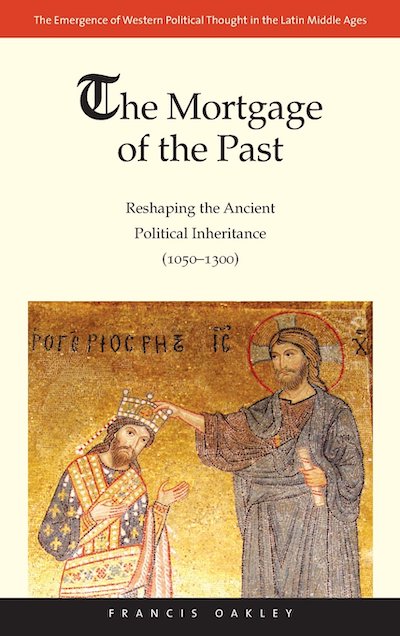 New Haven, CT: Yale University Press, 2012
From the publisher's description:
Francis Oakley continues his magisterial three-part history of the emergence of Western political thought during the Middle Ages with this second volume in the series. Here, Oakley explores kingship from the tenth century to the beginning of the fourteenth, showing how, under the stresses of religious and cultural development, kingship became an inceasingly secular institution.
Awards and Prizes
Haskins Medal (2016)
Subjects
History
/
Political Science
/
Kingship
/
Monarchy
/
Middle Ages
/
Political Philosophy
/
---
Oakley, Francis (Trustee; NHC Fellow, 1990–91). The Mortgage of the Past: Reshaping the Ancient Political Inheritance (1050-1300). The Emergence of Western Political Thought in the Latin Middle Ages. New Haven, CT: Yale University Press, 2012.