By Elizabeth Fox-Genovese (NHC Fellow, 1984–85)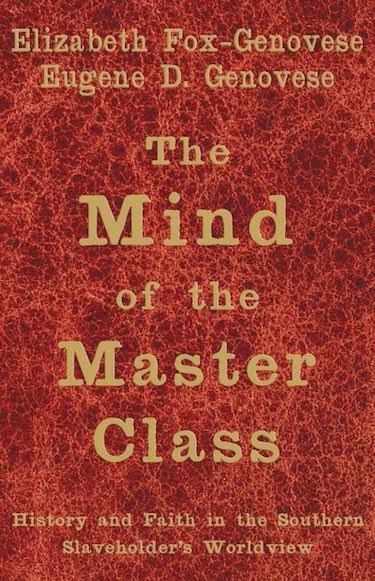 Cambridge, UK: Cambridge University Press, 2005
From the publisher's description:
The Mind of the Master Class tells of America's greatest historical tragedy. It presents the slaveholders as men and women, a great many of whom were intelligent, honorable, and pious. It asks how people who were admirable in so many ways could have presided over a social system that proved itself an enormity and inflicted horrors on their slaves. The South had formidable proslavery intellectuals who participated fully in transatlantic debates and boldly challenged an ascendant capitalist ('free-labor') society. Blending classical and Christian traditions, they forged a moral and political philosophy designed to sustain conservative principles in history, political economy, social theory, and theology, while translating them into political action. Even those who judge their way of life most harshly have much to learn from their probing moral and political reflections on their times - and ours - beginning with the virtues and failings of their own society and culture.
Subjects
History
/
Slavery
/
American South
/
Slaveholders
/
Political Philosophy
/
---
Fox-Genovese, Elizabeth (NHC Fellow, 1984–85). The Mind of the Master Class: History and Faith in the Southern Slaveholders' Worldview. Cambridge, UK: Cambridge University Press, 2005.