By George Mills Harper (NHC Fellow, 1981–82)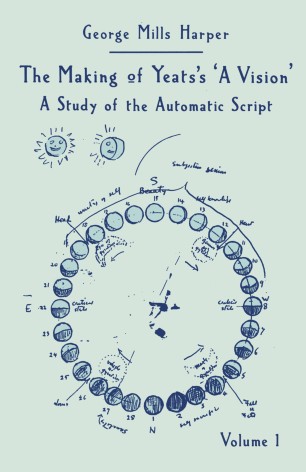 Carbondale: Southern Illinois University Press, 1987
From the publisher's description:
Quoting copiously from the Script, Harper has traced in two volumes these incredible experiments day by day as the Yeatses moved about England, Ireland, and America. He has also cited hundreds of parallel explanatory passages from many workbooks, notebooks, and the concordance arranged like a card index in which Yeats codified the System he projected in A Vision and numerous poems and plays. Harper also has examined the extensive personal revelations that were excluded from A Vision and carefully concealed in many passages of "personal Script." As Professor Harper demonstrates, Yeats had these often oblique, highly allusive passages in mind when he admitted "To Vestigia" that he had "not even dealt with the whole of my subject, perhaps not even with what is most important, writing nothing about the Beatific Vision, little of sexual love."
Subjects
Literature
/
Literary Criticism
/
British Literature
/
Poetry
/
Writing
/
Automatic Writing
/
A Vision
/
W. B. Yeats
/
Ireland
/
---
Harper, George Mills (NHC Fellow, 1981–82). The Making of Yeats's A Vision: A Study of the Automatic Script. 2 vols.. Carbondale: Southern Illinois University Press, 1987.