By William E. Leuchtenburg (Trustee; NHC Fellow, 1978–79; 1979–80; 1980–81) and Henry Steele Commager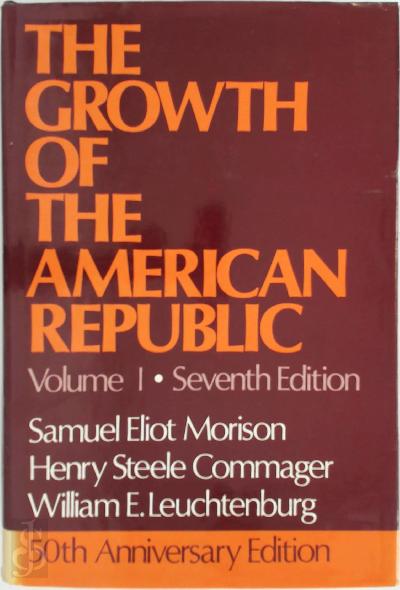 New York: Oxford University Press, 1980
From the publisher's description:
Over fifty years after its original publication, this classic work in American history is in its seventh edition. In a clear, vigorous style, its celebrated authors present the rich and complex narrative of America's experience in an account that extends from the pre-Columbian age to 1877 in Volume I, and in Volume II from 1877 to the present. Expertly revised to bring the study fully up to date, it reflects new insights derived from significant modern research.
Subjects
History
/
Political Science
/
United States Government
/
American History
/
---
Leuchtenburg, William E. (Trustee; NHC Fellow, 1978–79; 1979–80; 1980–81). The Growth of the American Republic, 7th ed. 2 vols. By William E. Leuchtenburg and Henry Steele Commager. New York: Oxford University Press, 1980.