Edited by David B. Quinn (NHC Fellow, 1982–83) and Alison M. Quinn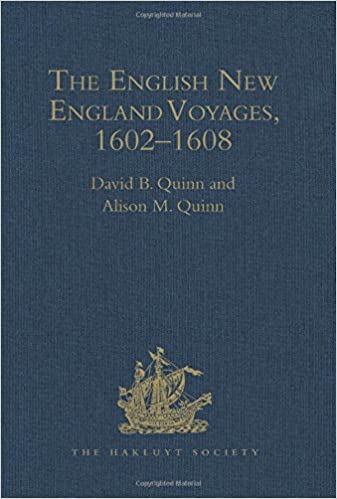 London: Hakluyt Society, 1983
From the publisher's description:
This volume makes up a collection that is basic for the understanding of how Englishmen began to explore New England (and how its inhabitants learnt something of the English) and on how that important territory first came to light in detail. The narratives are of great interest in themselves and the biographical information which it has been possible to assemble in the introduction about a number of the authors and actors in the voyages and the colonising attempt of 1607 is valuable in enabling the reader to understand what they wrote and what they omitted.
Subjects
History
/
Maritime History
/
American History
/
British Colonies
/
British Empire
/
---
Quinn, David B. (NHC Fellow, 1982–83), ed. The English New England Voyages, 1602-1608. Edited by David B. Quinn and Alison M. Quinn. Works issued by the Hakluyt Society. London: Hakluyt Society, 1983.