By Shepard Krech, III (Trustee; NHC Fellow, 1993–94; 2000–01)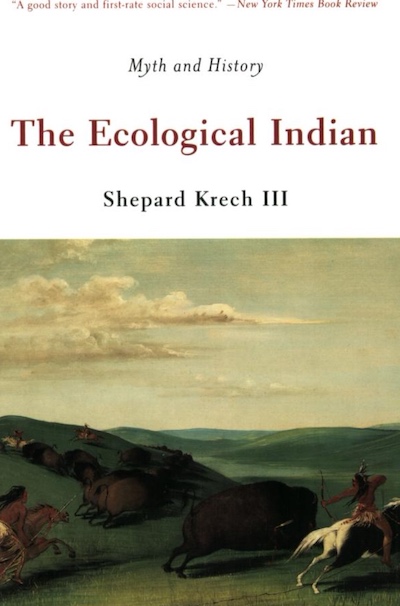 New York: W. W. Norton & Company, 1999
From the publisher's description:
The idea of the Native American living in perfect harmony with nature is one of the most cherished contemporary myths. But how truthful is this larger-than-life image? According to anthropologist Shepard Krech, the first humans in North America demonstrated all of the intelligence, self-interest, flexibility, and ability to make mistakes of human beings anywhere.
Subjects
Anthropology
/
History
/
Environment and Nature
/
Human Ecology
/
Indigenous Peoples of the Americas
/
Environmental History
/
Extinction
/
---
Krech, Shepard, III (Trustee; NHC Fellow, 1993–94; 2000–01). The Ecological Indian: Myth and History. New York: W. W. Norton & Company, 1999.