By Richard Newhauser (NHC Fellow, 1999–00)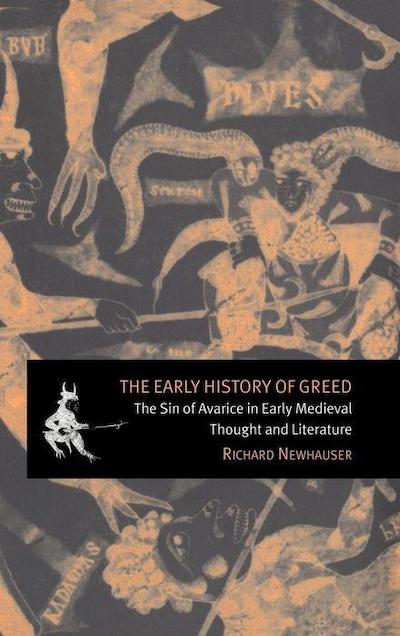 Cambridge, UK: Cambridge University Press, 2000
From the publisher's description:
The history of avarice as the deadliest vice in western Europe has been said to begin in earnest only with the rise of capitalism or, earlier, the rise of a money economy. In this first full-length study of the early history of greed, Richard Newhauser shows that avaritia, the sin of greed for possessions, has a much longer history, and is more important for an understanding of the Middle Ages, than has previously been allowed. His examination of theological and literary texts composed between the first century CE and the tenth century reveals new significance in the portrayal of various kinds of greed, to the extent that by the early Middle Ages avarice was available to head the list of vices for authors engaged in the task of converting others from pagan materialism to Christian spirituality.
Subjects
History
/
Literature
/
Greed
/
Middle Ages
/
---
Newhauser, Richard (NHC Fellow, 1999–00). The Early History of Greed: The Sin of Avarice in Early Medieval Thought and Literature. Cambridge Studies in Medieval Literature. Cambridge, UK: Cambridge University Press, 2000.