By Evelyn Barish (NHC Fellow, 1993–94)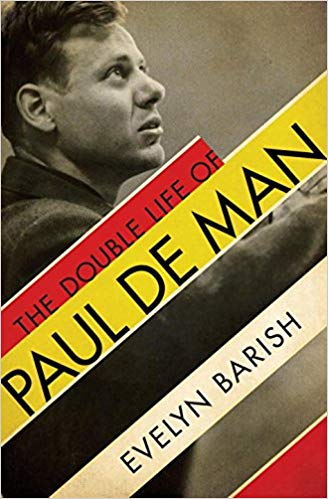 New York: Liveright, 2014
From the publisher's description:
Over thirty years after his death in 1983, Paul de Man, a hugely charismatic intellectual who created with deconstruction an ideology so pervasive that it threatened to topple the very foundations of literature, remains a haunting and still largely unexamined figure. Deeply influential, de Man and his theory-driven philosophy were so dominant that his passing received front-page coverage, suggesting that a cult hero, if not intellectual rock star, had met an untimely end.
Yet in 1988, de Man's reputation was ruined when it was discovered that he had written an anti-Semitic article and worked for a collaborating Belgium newspaper during World War II. Who was he, really, and who had he been? No one knew. Still in shock, few of his followers wanted to find out. Once an admirer, although never a theorist, the biographer Evelyn Barish began her own investigation. Relying on years of original archival work and interviews with over two hundred of de Man's circle of friends and family, most of them now dead, Barish vividly re-creates this collaborationist world of occupied Belgian and France.
Born in 1919 to a rich but tragically unstable family, Paul de Man, a golden boy, was influenced by his uncle Henri de Man, a socialist turned Nazi collaborator who became the de facto Belgian prime minister. By the early 1940s, Paul, while seemingly only a reviewer for Nazi newspapers, was secretly rising in far more important jobs in Belgium's and France's collaborationist regimes.
Postwar, barred from the university, de Man created a publishing house, but stole all its assets; then, facing jail, he fled to New York, abandoning his family (his opportunistic, anti-Semitic writing seemed the least of his crimes). Arriving penniless, he quickly rose again, befriending an entire generation of American writers in New York, including Dwight Macdonald, Elizabeth Hardwick, and Mary McCarthy. Barish sketches de Man's renowned careers at Bard and Yale, as well as the circumstances surrounding his loving—but bigamous—second marriage to former Bard student Patricia Kelley, who created the tranquillity he so lacked.
Juxtaposing this personal story to his meteoric rise through American academia, Barish traces the origins of the philosophical deconstructionism that he later created with Jacques Derrida, showing how de Man attracted followers with his attack on the hypocrisy of society that attempts to cover up the "essential alienation" of art from "the system." While focusing on the biographical facts, this commanding and psychologically probing biography reveals as much about human behavior and the cross-currents of twentieth-century intellectual thought as it does about the man who held an entire generation in his thrall.
Subjects
Philosophy
/
Deconstructionism
/
Paul De Man
/
Jacques Derrida
/
France
/
---
Barish, Evelyn (NHC Fellow, 1993–94). The Double Life of Paul de Man. New York: Liveright, 2014.