By Nina Gurianova (NHC Fellow, 2007–08)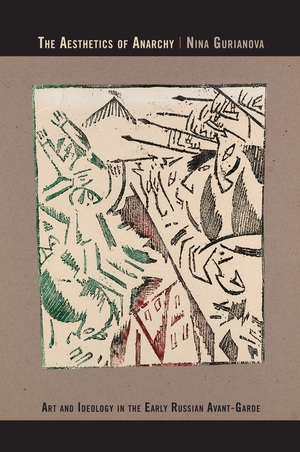 Berkeley: University of California Press, 2012
From the publisher's description:
In this groundbreaking study, Nina Gurianova identifies the early Russian avant-garde (1910-1918) as a distinctive movement in its own right and not a preliminary stage to the Constructivism of the 1920s. Gurianova identifies what she terms an "aesthetics of anarchy"—art-making without rules—that greatly influenced early twentieth-century modernists. Setting the early Russian avant-garde movement firmly within a broader European context, Gurianova draws on a wealth of primary and archival sources by individual writers and artists, Russian theorists, theorizing artists, and German philosophers. Unlike the post-revolutionary avant-garde, which sought to describe the position of the artist in the new social hierarchy, the early Russian avant-garde struggled to overcome the boundaries defining art and to bridge the traditional gap between artist and audience. As it explores the aesthetics embraced by the movement, the book shows how artists transformed literary, theatrical, and performance practices, eroding the traditional boundaries of the visual arts and challenging the conventions of their day.
Awards and Prizes
AATSEEL Book Award (2013)
Subjects
Art
/
Avant-garde
/
Anarchy
/
Art History
/
Russian History
/
Aesthetics
/
Russian Art
/
---
Gurianova, Nina (NHC Fellow, 2007–08). The Aesthetics of Anarchy: Art and Ideology in the Early Russian Avant-Garde. Berkeley: University of California Press, 2012.