By John Shelton Reed (NHC Fellow, 1983–84)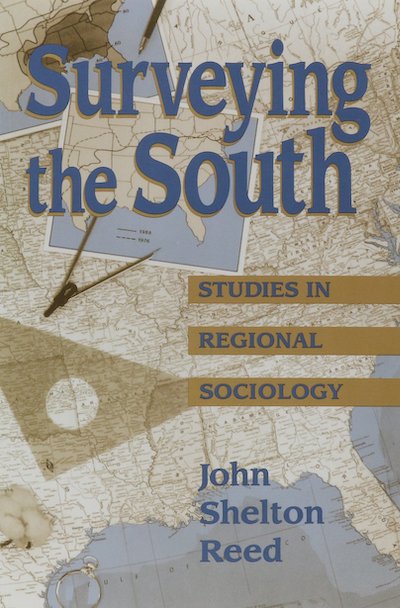 Columbia: University of Missouri Press, 1993
From the publisher's description:
John Shelton Reed is a sociologist who "can write clearly; has a sense of humor; and is not afraid to express opinion," according to Choice. Reed's popular, often humorous, books on the American South have earned him a reputation as one of the region's most perceptive observers. Surveying the South collects some of his classic essays, offering an engaging introduction to the sociology of the South.
Beginning with the roots of regional sociology, Reed examines threads of Southern continuity and change, including such issues as Southern stereotypes and the changing definition of the South. His fascinating history of the elusive but often-cited correlation between cotton prices and lynching offers a profound warning to students and professors alike: always verify your references.
Reed offers several essays on what has been called "the central theme" of Southern sociology—race relations. He demonstrates the success of the civil rights movement in the South and explores the ways in which Southern identity has become more regional than racial.
Reed concludes this collection with a plea to sociologists to abandon the effort to "sound scientific." "Let's not seal the borders of our profession with an impenetrable style and vocabulary," writes Reed. "Plainly, outsiders are not impressed."
The result is a brilliant collection written in Reed's trademark style—clear, witty, jargon-free—that will find a warm welcome among students of sociology and the South, as well as among general readers.
Subjects
Sociology
/
History
/
American South
/
Southern Culture
/
Race
/
Cultural Relations
/
Cultural Identity
/
Southern United States
/
---
Reed, John Shelton (NHC Fellow, 1983–84). Surveying the South: Studies in Regional Sociology. Columbia: University of Missouri Press, 1993.