Edited by Paul E. Szarmach (NHC Fellow, 1981–82)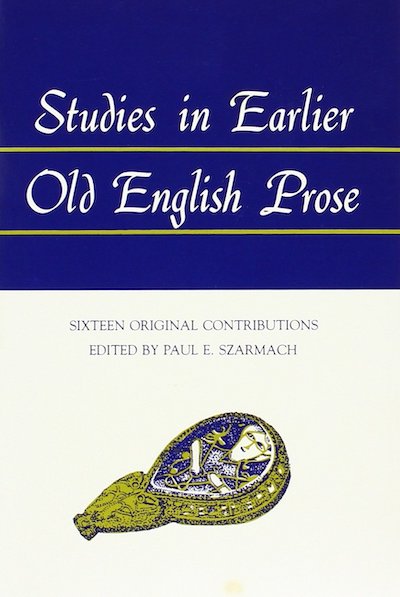 Albany: State University of New York Press, 1986
From the publisher's description:
Old English prose before the late tenth century is examined in this collection of hitherto unpublished essays. Using a variety of techniques, the authors explore well-known and lesser-known texts in search of a better understanding of why, how, and by whom the manuscripts were produced.
Part I of the collection contains six studies of Alfredian prose--the Soliloquies, the Pastoral Care, and Consolation of Philosophy--all of which are translations traditionally associated with King Alfred.
Part II contains nine essays on various prose works outside of the Alfredian milieu, including the Old English Dialogues, the Old English Bede, the Chronicle and Laws, and various religious works. The authors emphasize the importance of a fresh look at Latin backgrounds and sources and the need to return to manuscript evidence for new insights. As a group, they argue for sympathetic contextual analysis, urging scholars in the field to reexamine the prose of the earlier Old English period to find cultural and literary value and significance.
A bibliographical appendix supplements the Greenfield-Robinson bibliography for the period ending in 1982.
Subjects
Literature
/
History
/
Middle Ages
/
Prose
/
Manuscripts
/
Old English Literature
/
Alfred of England
/
---
Szarmach, Paul E. (NHC Fellow, 1981–82), ed. Studies in Earlier Old English Prose: Sixteen Original Contributions. Albany: State University of New York Press, 1986.