By Marilynn Richtarik (NHC Fellow, 1998–99)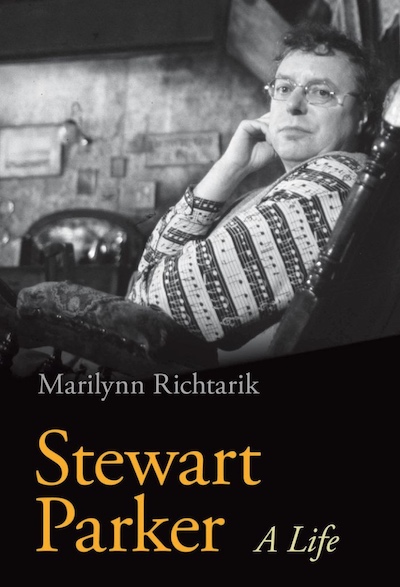 New York: Oxford University Press, 2012
From the publisher's description:
Born in Belfast during World War II, raised in a working-class Protestant family, and educated on scholarship at Queen's University, writer Stewart Parker's story is in many ways the story of his generation. Other aspects of his personal history, though, such as the amputation of his left leg at age 19, helped to create an extraordinarily perceptive observer and commentator. Steeped in American popular culture as a child and young adult, he spent five years teaching in the United States before returning to Belfast in August 1969, the same week British troops responded to sectarian disturbances there. Parker had developed a sense of writing as a form of political action in the highly charged atmosphere of the US in the late 1960s, which he applied in many and varied capacities throughout the worst years of the Troubles to express his own socialist and secular vision of Northern Irish potential. As a young aspiring poet and novelist, he supported himself with free-lance work that brought him into contact with institutions ranging from BBC Northern Ireland to the Irish Times (for which he wrote personal columns and the music review feature High Pop) and from the Queen's University Extramural Department to Long Kesh internment camp (where his creative writing students included Gerry Adams). It is as a playwright, however, that Parker earned a permanent spot in the literary canon with drama that encapsulates his experience of Northern Ireland in the 1970s. Marilynn Richtarik's Stewart Parker: A Life illuminates the genesis, development, and meaning of such classic plays as Spokesong, Northern Star, and Pentecost--works that continue to shed light on the North's past, present, and future--in the context of Parker's life and times. Meticulously researched and engagingly written, this critical biography rewards general readers and specialists alike.
Awards and Prizes
SAMLA Studies Book Award (2013)
Robert Rhodes Prize for Books on Literature (2012)
Subjects
Literature
/
Playwrights
/
Irish Literature
/
Poets
/
British Literature
/
Stewart Parker
/
---
Richtarik, Marilynn (NHC Fellow, 1998–99). Stewart Parker: A Life. New York: Oxford University Press, 2012.