Edited by Laura Engelstein (NHC Fellow, 1997–98) and Stephanie Sandler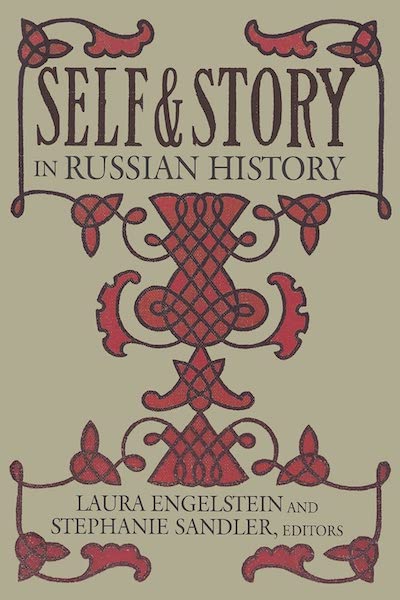 Ithaca, NY: Cornell University Press, 2000
From the publisher's description:
Russians have often been characterized as people with souls rather than selves. Self and Story in Russian History challenges the portrayal of the Russian character as selfless, self-effacing, or self-torturing by exploring the texts through which Russians have defined themselves as private persons and shaped their relation to the cultural community. The stories of self under consideration here reflect the perspectives of men and women from the last two hundred years, ranging from westernized nobles to simple peasants, from such famous people as Tolstoy, Dostoyevsky, Akhmatova, and Nicholas II to lowly religious sectarians. Fifteen distinguished historians and literary scholars situate the narratives of self in their historical context and show how, since the eighteenth century, Russians have used expressive genres—including diaries, novels, medical case studies, films, letters, and theater—to make political and moral statements. The first book to examine the narration of self as idea and ideal in Russia, this vital work contemplates the shifting historical manifestations of identity, the strategies of self-creation, and the diversity of narrative forms. Its authors establish that there is a history of the individual in Russian culture roughly analogous to the one associated with the West.
Subjects
History
/
Literature
/
Russian History
/
Russian Literature
/
Narratives
/
Self
/
Intellectual History
/
---
Engelstein, Laura (NHC Fellow, 1997–98), ed. Self and Story in Russian History. Edited by Laura Engelstein and Stephanie Sandler. Ithaca, NY: Cornell University Press, 2000.